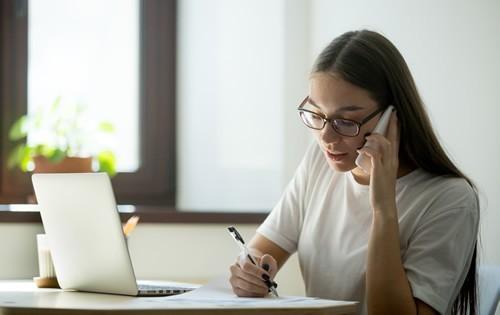 There may come a point when you realize you're unable to pay a creditor in full. While you could default, it's much better to contact your creditor with the idea of negotiating your debt.
As scary as it may be to make this call, once you're on the right track you'll realize that it's not nearly as difficult as you thought.
Here are five tips for negotiating with creditors:
1. Know Your Story
Go into the conversation with an idea of what you want to stay – and then stick with it. For example, maybe you let the creditor know that you were laid off from work and have been unable to find a new job. Or maybe you tell them of a recent illness that has taken a toll on your finances.
As long as you stick with the truth, you'll have a story you can use to your advantage.
2. Don't Rush the Process
You hope to contact your creditor, explain yourself, and immediately settle your debt. While this could happen, you should expect the process to take longer than that.
It's possible that you'll have to speak with several people before you find someone who can really help.
3. Record Everything
You should assume that everything you hear is something you need to remember. From the person you're speaking with to what they say, every last detail should be recorded and stored in a safe place for the time being.
4. Know What You can Afford
You can't expect to settle your debt if you don't truly know what you can afford. For example, if you're facing a $10k balance but can only pay half, keep this number in mind.
You never want to settle for an amount that you still can't afford, as it'll once again lead you to a similar position.
5. Ask for the Final Resolution in Writing
Once you agree to a final payment or payment arrangement, ask the creditor to send the details to you via mail and/or email. You want this in writing, just in case they attempt to alter the terms and conditions in the future.
Do you have any experience negotiating with creditors? Would you add any other tips to this list?