Finance Globe
U.S. financial and economic topics from several finance writers.
2 minutes reading time
(316 words)
5 Cheap Ways to Add Big Value to your Home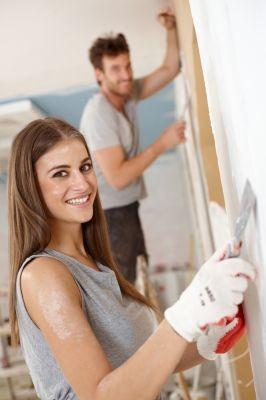 Are you seeking new ways to add big value to your home? Are you hoping to do so on a budget? If you answered yes to these questions, here are a few ideas to consider:
1. Paint, paint, and paint some more. Freshen up every room of your home that needs it. While painting is not always the most enjoyable project, it can quickly add value to your home. Best yet, you can do it on your own.
2. Get your hands dirty in the yard. Don't focus all your time, attention, and money on the interior of your home. Instead, consider the benefits associated with taking on a landscaping project. With the right tools and a little bit of effort, you can transform the look of your yard in no time.
3. Refinish your kitchen cabinets. If your kitchen is in need of a facelift, don't automatically assume you should replace your old cabinets with new ones. You could refinish the cabinets for a fraction of the cost. Not to mention the fact that you can avoid an extensive renovation.
4. Add storage. You may need to get creative, but this is one of the best ways to quickly increase the value of your home. Home buyers love properties with massive amounts of storage. It doesn't matter how you add it, just make sure you do so if possible.
5. Swap out your lighting. Light fixtures can and will become dated over time. Start with one fixture to get the hang of things and then move onto the rest. Soon enough, all those old fixtures will be gone and your home will look much better as a result.
Everybody wants to add value to their home, but some believe this will cost them an arm and a leg. This doesn't have to be the case. Consider the five options above for adding value without overspending.
Comments
No comments made yet. Be the first to submit a comment
By accepting you will be accessing a service provided by a third-party external to https://www.financeglobe.com/