Finance Globe
U.S. financial and economic topics from several finance writers.
3 minutes reading time
(515 words)
3 Options for Consolidating Your Credit Card Debt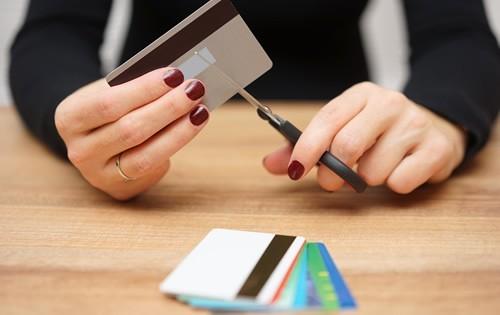 Trying to pay off multiple credit cards can be complicated. You have to break up your extra money between all your balances, which means you're not making as much progress as you would if you could just pay one debt. Consolidating your credit card debt makes it much easier to pay since you can make a single payment. The hard part can be figuring out the best way to consolidate. Here are a few options to consider.
Transfer all your balances to one credit card.
A balance transfer is simply moving a credit card balance to a new credit card. If you qualify, you may be even be able to take advantage a zero percent promotional rate. You'll have at least months of paying your credit card with no interest at all. There are several credit cards at offer longer promotional periods.
The only downside to transferring balance is the balance transfer fee. You may have to pay up to 3% of each balance you transfer, which makes your balance higher. Even with the balance transfer fee, consolidating your debt this way could be less expensive in the long run, especially if you save on interest.
Consolidate with a home equity loan.
If you've been making mortgage payments long enough to gain equity in your home, you may be able to take out a home equity loan. Many lenders will allow you to borrow up to a certain percentage of your home's equity.
There are a couple of drawbacks to using a home equity loan to consolidate your debt. For one, the interest paid on the loan won't eligible for a tax deduction since you're not using the funds for home improvement. Using a home equity loan to consolidate your debt also means you're making your unsecured debt into secured debt. If you fall behind on your home equity loan payments, you risk losing your home. 
On the plus side, home equity loans have a lower interest rate than your credit card debt, which will save you money in the long run. The fixed repayment period also gives you a specific debt-free date.
Apply for a personal loan.
Personal loans can be more difficult to qualify for because there's no collateral tied to the loan. Because of this, lenders may have stricter credit and income requirements before they will approve your loan application. If you qualify, you can use the proceeds from the loan to pay off your credit card balances.
The benefit of using a personal loan is that you have a fixed repayment period and a fixed monthly payment. And since a personal loan is a closed-ended loan, you can't keep using it the way you would with a credit card, which can reduce likelihood of getting back into debt.
Once you consolidate your balances, whether you transfer your balances or use a loan, be careful about using your credit cards again. You could easily double your debt if you're not careful about your credit usage. For some, closing the old credit cards is the best option for avoiding more credit card debt.
Comments
1

Frank
on Wednesday, 27 February 2019 15:36
I think consolidating it with a home equity line is usually the best plan as its usually the lowest interest rate. You can also pay it over time, and the difference in interest rates may be over 10%+
I think consolidating it with a home equity line is usually the best plan as its usually the lowest interest rate. You can also pay it over time, and the difference in interest rates may be over 10%+
By accepting you will be accessing a service provided by a third-party external to https://www.financeglobe.com/