Finance Globe
U.S. financial and economic topics from several finance writers.
By accepting you will be accessing a service provided by a third-party external to https://www.financeglobe.com/
2 minutes reading time
(331 words)
Work With Your Contractor to Save On Your Project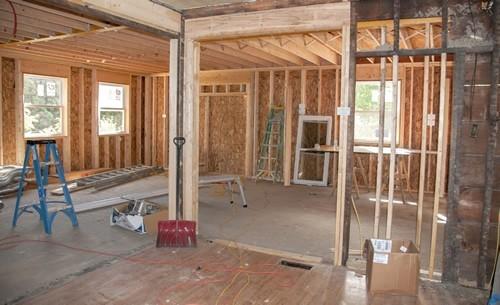 Maybe you're dreaming of a new kitchen. Or maybe it's time to put an addition on your home. Perhaps you want to finish your basement.
Regardless of the home improvement project you're planning, there may be one thing standing in your way: money.
Even if you have enough money to complete your project, it doesn't mean you want to overspend. It's likely that you're still interested in saving money along the way.
By working closely with your contractor, you can put your heads together on ways to save money. Don't be surprised if your contractor has ideas that you never considered.
Here are a few things you should discuss:
•    Payment method: Many contractors will offer a discount if you pay in cash, as they make the personal decision to not report the money as income. Even if you don't pay for the entire project in cash, a sizeable portion may still yield you big time savings.
•    Choice of materials: The home improvement industry is booming. With this, there are more materials available than ever before. For example, if you're buying hardwood floors for your home, you have hundreds upon hundreds of options. From solid hardwood to engineered hardwood, consider everything that's available to you. Your contractor can help you make a decision based on your budget and style preferences.
•    Scale back: Take for example a kitchen remodel. Rather than replace your old cabinets, consider painting them. Rather than get all new appliances, leave your old ones in place for the time being. You can cut corners here and there, while still getting most of what you want.
The best contractors are willing to work with you to complete your project within your budget. As long as you're reasonable and willing to consider their suggestions, you should be able to settle on specifications that won't break the bank.
When was the last time you tackled a home improvement project? Were you able to stay within budget? How did you do so?
Comments
No comments made yet. Be the first to submit a comment