Finance Globe
U.S. financial and economic topics from several finance writers.
3 minutes reading time
(618 words)
Why Your 401k Is Important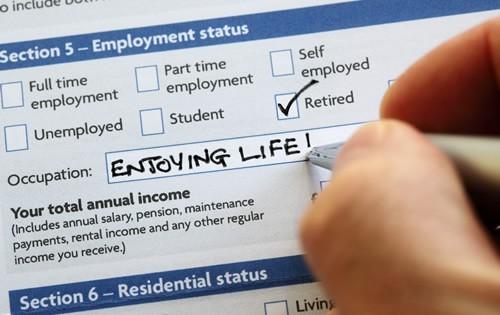 Paying off your loans is very important for a young individual. But saving for retirement is also very important. 401ks are a very important part of your retirement. Retirement savings is critical for every person and are critical for young investors. Delaying your retirement options, especially investing in your 401K can be detrimental to your life savings. The earlier you start, the better off you are likely to be. Below are a few advantages to investing in a 401k.
It is easy to start - Your 401k is already associated with your employment, and you have easy access to change your investments, and how much money comes out of each of your paychecks to put in your retirement account. There's no need to decide which account to go with or having to deal with the hassle of setting up one. It's all tied to your payroll department, which makes changes a lot easier. 
It is already setup for you - Many employers automatically enroll you into the 401k plan where everything is already set up for you. Typically, you have to read the forms and intentionally opt out if you don't want to automatically be enrolled. Employers do this to help you out and make this as easy as possible. Over time, this account will grow substantially as long as you continue to put money into the account. Since you do not have to set up the account, this is a nice advantage. 
(Usually) free money - A majority of employers that sponsor a 401k retirement plan also offer some sort of matching money for your investments. Matches can be as generous as a dollar for dollar match up to a certain percentage of your salary or as low as a set dollar amount regardless of how much money you save within the plan. Whatever the amount may be, it is still considered "free money" so you should put money into the account to get this free money. If you do not, you are essentially turning down free money. 
401K provides investment options – Your company gives you options on what to invest in, giving you a diversification of your investments. Your company usually gives you a wide variety of options depending on your risk tolerance allowing you to diversify to your preference. Also since the company usually researches and narrows this selection for you, most of the options are already great options for you. 
Tax-Deferred Earnings - When you contribute a percentage of your pay to a 401(k) plan, you immediately start paying less to the government. That is because your contribution comes out of your paycheck before income taxes are deducted. That means your taxable income is less, which in turn lowers your tax bill. Thus, you are deferring or postpone paying income tax on your 401(k) savings and any investment earnings they may accumulate until you withdraw the money at retirement. For many people, their income – and therefore income tax rate – is lower at retirement, so they're paying a smaller amount of tax on the money. No one wants to pay money to the government and 401ks are a great way to lower those payments to the government. 
They are convenient - Many people find that having money automatically deducted from their pay each month is more conducive to saving than relying on themselves to remember to put money aside. As simple as this may seem, there are many studies validating this fact, and it allows you to focus on other aspects of your finances. 
401Ks are very important to your retirement. There should be very few instances where you do not contribute to them. Over time you will be glad you did!
Comments
1

Frank
on Friday, 23 February 2018 14:30
I hope everyone that is employed had a 401K. Has anyone started one this year?
By accepting you will be accessing a service provided by a third-party external to https://www.financeglobe.com/