Finance Globe
U.S. financial and economic topics from several finance writers.
By accepting you will be accessing a service provided by a third-party external to https://www.financeglobe.com/
2 minutes reading time
(409 words)
When Paying an Annual Fee Is Worth It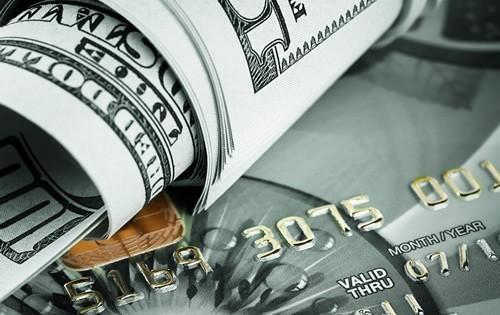 When you're shopping for a credit card, you might click away from any that have an annual fee. Who wants to pay an extra fee for just having a credit card? But, in some cases, paying an annual fee might be worth it, especially if the card provides enough value to offset the fee.
Your rewards will be higher than the annual fee.
Many of the best rewards credit cards charge an annual fee - it's unavoidable. Some waive the fee in the first year, but you probably won't get out of paying the fee in the second year should you decide to keep it. If you can earn enough rewards to offset the fee and still get a benefit, paying the annual fee won't be such a bad deal.
The perks are more than worth it.
Besides cash, miles, and points rewards, some credit cards offer perks like travel insurance, waived checked baggage fees, extended warranty, car rental insurance and access to concierge lounge. The money you save with these benefits can easily balance out a credit card's annual fee, as long as you use them.
You need the card to boost your credit.
If you're working through a bad credit history, your credit card options might be limited. The only credit cards you qualify might charge a small annual fee. Paying the fee is worth it, at least temporarily, until you can qualify for a better credit card. Just make sure you use your credit card responsibly so you can rebuild your credit.
Your card issuer will automatically bill you for the annual fee at the time of opening (unless the fee is waived in the first year) and every year during your anniversary month. It's best to pay off the annual fee right way so your card issuer won't also charge you interest on the fee.
Don't take for granted that your fee will always remain the same. Credit card issuers can raise the annual fee at their discretion, so read all your credit card mail so you don't miss a notification of a fee increase. If your credit card issuer notifies you that your annual fee is increasing, re-evaluate your credit card to be sure the benefits still outweigh the fee you pay. It might be a good idea to close your credit card if you're no longer getting enough value to justify paying an annual fee.
Do you think that you qualify for a credit card with no annual fee?
Comments
1

Frank
on Tuesday, 26 July 2016 16:14
I always make sure the perks are more than worth it. If they are not, I won't bother pursuing the credit card.
I always make sure the perks are more than worth it. If they are not, I won't bother pursuing the credit card.