Finance Globe
U.S. financial and economic topics from several finance writers.
By accepting you will be accessing a service provided by a third-party external to https://www.financeglobe.com/
3 minutes reading time
(616 words)
What to Do If There's an Error on Your Credit Card Bill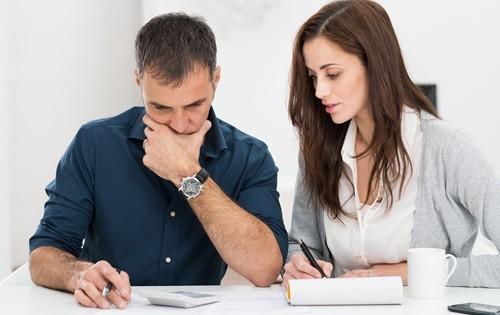 One of the most important reasons to check your credit card statement is so you can spot billing errors and handle them quickly. You don't want to pay for charges you never made and if you wait too late to contact your credit card issuer about the error, you may not be able to have it removed. The good news is, you can't typically sort out billing errors with your credit card issuer rather than having to get an attorney involved or take more serious action.
Contact the Merchant
When you see an error on your credit card billing statement – maybe you were double charged, a merchant charged you the wrong amount, or refund isn't showing up on your credit card statement – you can often start by contacting the merchant who added the charge to your account. In many cases, the merchant will be happy to correct your account. However, if you can't get in touch with the merchant or the merchant won't work with you, you can contact your credit card issuer directly.
Handing Unauthorized Charges
If you're disputing unauthorized charges to your credit card account, make sure you indicate this to your credit card issuer. Your credit card issuer will need to cancel your current credit card number and issue a new one to prevent future fraud on your account. With unauthorized charges in particular, it's important that you inform your credit card issuer immediately to reduce any liability you might have for the unauthorized charge.
Protecting Your Rights Under the FCBA
Your credit card issuer will likely look into the error based only on your phone call, but following up with a letter is important if you want to protect your rights. The Fair Credit Billing Act gives you the right to dispute credit card billing errors, but you have to do it in writing and you have to send the letter no more than 60 days from the date the credit card statement containing error was mailed to you. Your credit card issuer is legally required to investigate your dispute.
In the meantime, you're not required to pay the amount you've disputed and the credit card can't charge you any interest or penalty fees on that unpaid amount. The credit card issuer also cannot report you to a credit bureau because you didn't pay an amount that you've disputed in writing.
When you write a letter, describe the error including the date, amount, business name, and reason for your dispute. Make sure when you mail the letter, you send it to the address the credit card issuer has for receiving billing errors. This address is likely different from the one you send your credit card payments to. Check your credit card statement for the address where you should send correspondence or call your credit card issuer to ask for the address.
Consider mailing your letter via certified mail so you have postmarked proof that you mailed the letter. You'll also receive a tracking number that allows you to check to see whether the credit card issuer has received your letter. Make sure you keep a copy of your letter with your certified mail receipt so you have a paper trail related to your dispute.
Make sure you dispute things that are actually errors. Your credit card issuer will conduct an investigation into your dispute and if it's determined that you owe the disputed amount, you may have to pay any finance charges that accumulated or minimum payments you missed while your dispute was being investigated.
If you feel your credit card issuer has violated your rights, you can file a complaint with Consumer Financial Protection Bureau by going to consumerfinance.gov.
Comments
1

Frank
on Monday, 22 May 2017 10:31
In this day and age, merchants usually fix the situation right away. I have not had much trouble when these kinds of situations arise.
In this day and age, merchants usually fix the situation right away. I have not had much trouble when these kinds of situations arise.