Finance Globe
U.S. financial and economic topics from several finance writers.
2 minutes reading time
(326 words)
What Should You Look for in a Car Loan?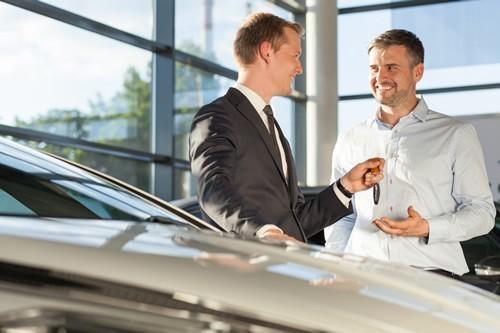 Buying a car is supposed to be fun. Unfortunately, your good time can be spoiled if you run into challenges when searching for a loan.
On the plus side, there are thousands of lenders across the country offering car loans. From small community banks to national lenders to credit unions, your options are nearly endless.
With so many options, you must carefully consider the finer details of each lender and loan that's available to you. Here are three of the most important details:
•    Interest rate: The lower your rate the less money you'll pay for your car. With this in mind, most consumers compare lenders and loans based on the rate they can offer. It's not the only detail to consider, but it should definitely be high on your priority list.
•    Term: Generally speaking, car loan terms range from 12 to 72 months (although 84 is becoming more common). Even though a lower term means a higher payment, it also results in less interest paid out over the life of the loan. To make a decision, breakdown the cost associated with each term.
•    Fees: Is there an origination fee? Is there a fee for paying off your loan early? What's the fee for making a late payment? Is there a fee if you want to receive a paper statement? These are all questions to answer, as some of these fees can sneak up on you as the months go by.
Tip: while the dealer's finance department is more than happy to help you find a loan, you should also search on your own. This is one of the many ways that your dealer makes money, so they may not have your best interests in mind.
Think long and hard about these details the next time you find yourself in the market for a car loan. With the right approach, you'll end up with the best possible loan for you and your financial situation.
Comments
No comments made yet. Be the first to submit a comment
By accepting you will be accessing a service provided by a third-party external to https://www.financeglobe.com/