Finance Globe
U.S. financial and economic topics from several finance writers.
2 minutes reading time
(412 words)
What is an ETF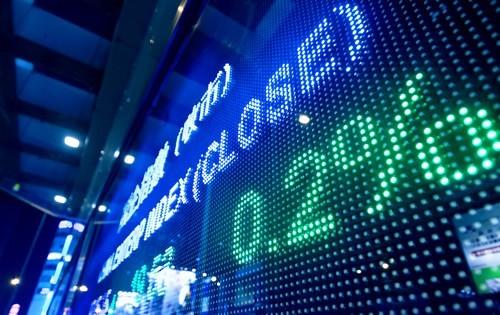 As many of you are likely already aware, many individuals and companies are investing into exchange-traded funds or what are commonly called ETFs. This have almost become the new normal to investing, but I propose the question of if people actually know what exchange traded funds are. Below is a high level summary and feel free to post any follow up questions.
Exchange traded funds or ETFs are not all that different from regular mutual funds, where the funds are pooling of investors' money to buy a diversified or mix of stocks and bonds. However the biggest difference from mutual funds is that instead of buying directly from a fund company, you buy a share of the ETF through a broker, just like any company stock or bond. ETFs may be an attractive investment because of their low cost, tax efficiencies and that they trade like a stock. By 2000, ETFs started to become very popular with retail investors.
Most ETFs are index funds, which mean that they are passive investments that track a specific market index such as the S&P 500 or NASDAQ. There are also thousands of additional index ETFs that track every index you can think of.
ETFs usually have very low costs associated with them as there is not an investment manager specifically choosing which investments to hold. Also, as competition has increased, ETF costs have declined more. ETFs also typically have lower marketing, distribution, and accounting expenses. This is great for the investor as more of their money stays in their pocket and grows over time.
Given the popularity of ETFs, there is a lot of buying and selling flexibility and most ETFs are actively traded and you can easily buy and sell most major ETFs.
There is also some tax efficiencies with ETFs as they generally generate relatively low capital gains, because there is typically less turnover in their portfolio securities. There is further tax efficiencies as the fund does not have to sell securities to meet investor demands.
Another great benefit over mutual funds is the investor knows exactly what stocks the fund is investing into. There is sometimes confusion on what specific funds a mutual fund has invested in.
Overall ETFs are an great investment tool for you to diversify and easily monitor your portfolio performance. I always recommend speaking with an investment professional to help guide you through the specifics, but my hope is this article is a helpful overview for you.
Comments
No comments made yet. Be the first to submit a comment
By accepting you will be accessing a service provided by a third-party external to https://www.financeglobe.com/