Finance Globe
U.S. financial and economic topics from several finance writers.
2 minutes reading time
(414 words)
What is a Bond Rating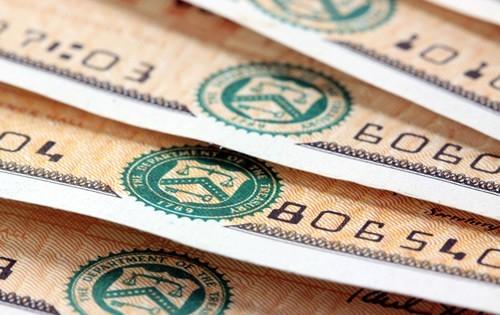 While some of you may be familiar with what a bond rating is, many of you may also be unfamiliar and do not understand the bond rating process. Below is a high level overview of what a bond rating is, and feel free to ask any follow up questions in the comments section below.
A bond rating is a rating that an independent or unbiased agency issues to measure the credit quality of a particular bond (which is a form of debt). The credit quality means measuring the financial strength of the company issuing the bond, and the company's ability to generate cash to make its interest payments and repay the outstanding balance of the bond. These ratings are forward-looking opinions of the company, and they are essentially similar to credit scores we give to individuals. The credit agencies review the assets and liabilities of the company, look at the historical and projected performance of the company, and overall industry trends to make an assessment for a rating. For investors, the ratings help you assess the riskiness of the bonds.
Standard & Poor's, Moody's, and Fitch Ratings are the major bond-rating agencies. Instead of numerical grades like credit scores, bonds are given letter grades. They start out as triple A, and move down to C, D, and then unrated. At a high level, the most important thing to understand is the lower down the scale you go, the weaker the company's "financial strength" is deemed to be. Each of the ratings agencies have their own rating system to determine their final rating, but they all use mathematical models to evaluate the credit risk of the company. An individual from the rating agencies will be assigned as well and usually conducts an interview with the company. The analysis is both quantitative and qualitative. The quantitative aspect is a financial assessment of the company. The analyst also performs a qualitative assessment where they need to understand the management team's strategy, and how the company can still pay its obligations even in a recessionary time. They also what to understand the company's competitive advantages or disadvantages, key performance indicators, the cyclicality, management and corporate governance, and the current and prospective future industry profit margins.
It is important to note that bond ratings are not a perfect indicator of what will happen with a particular bond. It is more of a measure of relative strength and it's a good starting point for research on a company's debt.
Comments
No comments made yet. Be the first to submit a comment
By accepting you will be accessing a service provided by a third-party external to https://www.financeglobe.com/