Finance Globe
U.S. financial and economic topics from several finance writers.
2 minutes reading time
(395 words)
What are Robo-advisors?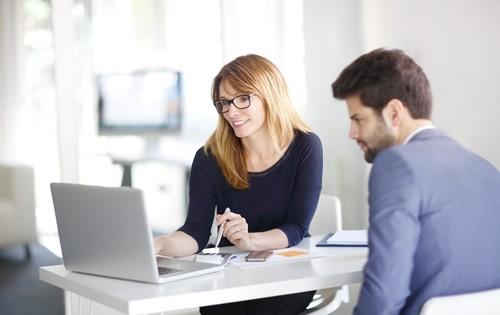 If you have performed any research on the investment advisor industry recently, you likely have seen a lot of companies offering robo-advisor investment solutions. A lot of people might not fully understand what robo-advisors are and how they work. Below is a summary of robo-advisors. Please feel free to comment in the comment section below if you have any positive or negative experience. 
Robo-advisors are a new online software that helps you manage your investments. The software allows for automated investing or online advisors that use computer algorithms and/or advanced software to build, manage, and tweak your investment portfolio. These services can include rebalancing, new investments, tax optimization, asset allocation, and require little to no human interaction. The primary benefit is they, in theory, do not have human error, and allow for objective advising. They also can be very inexpensive relative to human investment advisors. 
The robo-advisors are best for more do-it-yourself investors and these robo advisors can help you build a better portfolio.
Fees: Robo-advisors charge a service fee and pay the expenses of the investment used. Most robo-advisors structure their fee as a fixed monthly fee or as a percentage of assets fee. Fixed fees can range significantly, but can cost anywhere from $10 per month to $500 per month depending on your portfolio size. The percentage of assets fee can range anywhere from .10% to 1.0% of your portfolio size per year. You will also have to pay for the expenses associated with the mutual fund, and ETFs as those have expenses associated with those investments as well.
Benefits: One of the biggest benefits of using a robo-advisor is to avoid costly investing mistakes and reduce human error. Investors can make emotional decisions at market highs and market lows and based on gut feelings. Software, in theory, reduces these mistakes. Another benefit is reduced time for you to focus on your investments. Once you begin using a robo advisor software, it can automate the whole process. You no longer have to worry about monitoring your portfolio which reduce time and stress. 
Robo-Advisors are usually recommended for beginning young investors who want to put their portfolio on automatic and have a simple situation. 
Overall, Robo-advisors are not for everyone, but they can offer great benefits and reduce your time if you manage your investments yourself. 
Does anyone have any experience with robo-advisors?
Comments
1

Frank
on Monday, 29 October 2018 11:19
I met with a few rob-advisors last week over the phone. I am going to put roughly 25% of my portfolio into robo-advisors. I will everyone know how it goes!
I met with a few rob-advisors last week over the phone. I am going to put roughly 25% of my portfolio into robo-advisors. I will everyone know how it goes!
By accepting you will be accessing a service provided by a third-party external to https://www.financeglobe.com/