Finance Globe
U.S. financial and economic topics from several finance writers.
3 minutes reading time
(596 words)
What are Accelerators, Incubators, and Innovation Labs?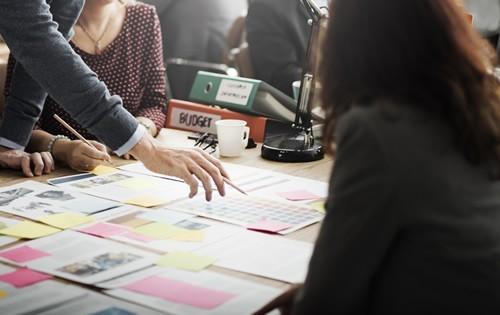 In today's startup world, you have probably heard of the terms accelerators, incubators, and innovation labs. These are great to help startups and founders grow their business into something viable. While there is a lot of similarities, the programs do have some key differences and are set up differently as well. Below I will describe these in detail. Please feel free to ask any follow up questions in the comment section. Also please feel free to share any stories of direct experience you have had.
At a high-level accelerators "accelerate" the growth of an existing company, while incubators "incubate" disruptive ideas with the hope of building out a business model and company. Accelerators focus on scaling a business while incubators focus on starting the idea and making it a business model. Innovation labs also focus on growth, but have a different spin on it.
Accelerators
Accelerators are focused on growing the company. Accelerator programs have a specific time frame where a company can spend anywhere from a few weeks to a few months. The company works with a group of mentors to help build out a business and to avoid potential issues as they grow the company. There are many well-known accelerators including Y Combinator and Techstar. Accelerators begin with an application process, and many accelerators are very selective. These companies typically give up a small amount of equity in exchange for entering into the program and are given a small amount of seed money. The company also gets access to a large network of mentors, comprised of startup executives, venture capitalists, industry experts, and outside investors. At the end of the accelerator, the program usually has a demonstration day where you pitch your business to potential investors and the media.
Incubators
Incubators start with companies who usually are much earlier in the development and don't operate on a set schedule as of yet. Most incubators are operated independently, but many are run by venture capital firms, angel investors, and major corporations. Also many incubators are focused on a specific market or vertical. In most cases, startups accepted into incubator programs relocate to a specific geographic area to work with other companies in the incubator. While in the incubator program, a company will re-define its idea, build out a specific business plan, and work on what the product or market is. It also begins the networking process, which is a big component in the accelerator programs. Most incubators work in a co-working environment.
Innovation Labs
Innovation labs focus is on business growth. They are internal within a corporate entity, but also have their own organization and can be used by think tanks as well. Innovation labs are very strategic in that are used as tools to address very specific and individual goals. If you have a major problem, and need a fast, flexible, and creative concept to fix it, an innovation lab may be the way to go. Labs can be set up for just a few days, or can go as long as a few months. They can also in theory last within a corporate entity forever.
Accelerators, Incubators, and Innovation Labs all offer startups and entrepreneurs the chance to grow and develop their business, but they have very concrete differences. It is very important to understand which one would be best suited for you or for your organization. Depending on your strategy, goal, and/or problem, each program has its own advantages and disadvantages. I would also recommend to speak with an expert or someone who has gone through the program prior to diving in.
Comments
1

Frank
on Thursday, 21 March 2019 11:35
Has anyone participated in one of these the past few years?
By accepting you will be accessing a service provided by a third-party external to https://www.financeglobe.com/