Finance Globe
U.S. financial and economic topics from several finance writers.
3 minutes reading time
(574 words)
Watch Out for Scams During Tax Season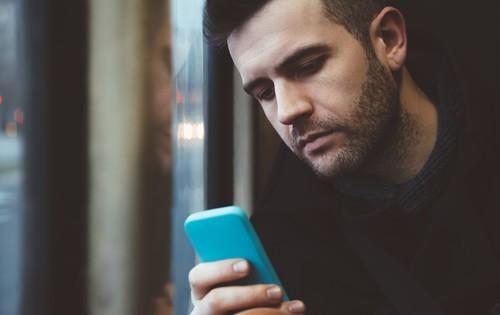 Wherever there's money, you can count on there also being scammers trying to trick unsuspecting consumers into giving up money or giving up personal information (which can lead to the scammers getting money). Tax season is a favorite of scammers because so many taxpayers are unaware of tax rules and how the IRS typically sends communications. As you prepare to file your taxes, be on the lookout for scams.
Scams For You to Pay Your Tax Bill
Some scammers call, email, or text pretending to be the IRS collecting a tax debt. The scammers may demand payment from your or they may simply try to get you to give up your personal information so it can be used to commit identity theft. The way you're contacted is one clue that you're being scammed. On its website IRS.gov, the IRS says it does not communicate with taxpayers through email or by text message. Threats to have you arrested or a demand for a specific amount are also signs that you're being contacted by a scammer.
The IRS also will not contact you to demand a payment if is has not first sent a bill in the mail. When you are sent a bill for payment, you'll typically be given a chance to appeal the amount you owe and be given the ability to pay by mail or over the phone or to set up an installment arrangement for the outstanding balance. If you think you might owe taxes, contact the IRS directly by calling 1-800-829-1040. You can always verify the correct phone number for the IRS by visiting IRS.gov and looking for an "About Us" or "Contact Us" link.
Watch Out for Phishing Scams
Don't click on links in emails or text messages or open attachments that claim to be from the IRS no matter how official they look. These links often take you to a website that looks like the real IRS website or contain attachments that look like official IRS documents.
Tax scam websites typically contain forms intended to phish for your personal information, e.g. a social security number or credit card information. Attachments may contain malware or other virus that install to your computer or phone without your knowledge. Once installed, the malware monitors your activity – usernames, passwords, and other sensitive information you type – and sends it remotely to a scammer who will use this information to commit fraud or identity theft.
Tax Preparation Scams
Choose your tax preparer wisely. Some only want to steal your tax refund often by having it deposited into their own account. Some tax preparers bend the tax rules or claim to know about tax loopholes that will get you a bigger refund. In exchange, they'll charge a high percentage of your tax refund as a fee for preparing your tax return.
Beware of any tax preparer claiming the ability to get you an unusually large tax refund or one that asks you to make untrue claims so you can get a bigger refund. If the IRS later finds out that you were dishonest on your tax return, they may require you to repay some or all of the tax refund. You might also have to pay a penalty, fine, or interest on the amount.
Don't go with just any tax preparer you see on advertising on the side of the road. Find a reputable and trustworthy tax preparer by asking friends, relatives, or coworkers.
Comments
1

Frank
on Monday, 22 May 2017 10:36
During this tax season, I was sent multiple emails on scams for tax software. Definitely need to watch out for these from January to April.
During this tax season, I was sent multiple emails on scams for tax software. Definitely need to watch out for these from January to April.
By accepting you will be accessing a service provided by a third-party external to https://www.financeglobe.com/