Finance Globe
U.S. financial and economic topics from several finance writers.
2 minutes reading time
(480 words)
Three Tips for Using Peer to Peer Mobile Payment Apps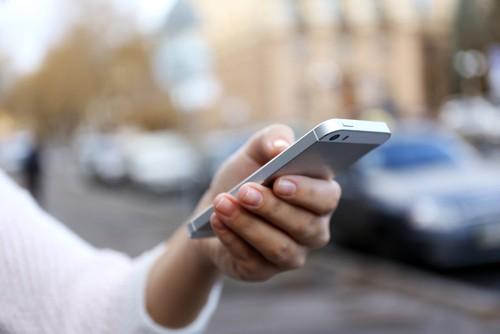 Gone are the days when you had to contact your bank for a wire transfer to send money to a friend or family member, then wait two to three business days for the payment to show up in their bank account. Several mobile payment apps have entered the marketplace allowing you to make instant money transfers to other people. Another feature that makes mobile payment apps great is that you don't need the recipient's bank information - a phone number or email address is enough. Using one of these mobile payment apps, the money could show up in the user's account within minutes.
If you're considering using an app to send payments to friends, kids, co-workerts, etc. read on for tips on staying safe.
Add additional security to your phone.
Once you add a mobile payment app to your phone, securing your phone becomes just as important as securing your wallet. If your phone is ever lost or stolen, or you simply leave it behind, a thief could use the mobile payment app to send money to themselves or to another untraceable account. Add a four-digit PIN to your phone at a minimum, but as password or other security could be tougher to track. You should contact your bank immediately in the event your phone is lost or stolen or if you notice suspicious activity on your account.
Be cautious about using the apps for business transactions.
Many peer-to-peer mobile payments are intended for personal use only - for friends and relatives to send payments to each other. Using the apps to sell items or send business-like payments may be against the terms of service. If detected, the company may reverse the transaction with no recourse for retrieving the goods you've sold. There may not be buyer/seller protections in place since that's not what the apps are intended for.
Don't take for granted the money is "there."
While the money does appear on your account right way and your bank will let you spend it, behind the scenes the money may not have been physically transferred. It's similar to depositing a check into your account. As long as everything is ok with the sender's bank account, the transfer will be fine. However, if the sender's bank doesn't have sufficient funds or the sender later reports the transactions as fraud, the transaction could be reversed. The company will pull the money back out of your account.  This is another reason why it's important to transfer money between friends and people you know personally.
Peer-to-peer payment apps make it easy and fast to send money to friends and relatives. You can repay your co-worker for your half of the lunch you grabbed earlier. Or send your sibling money for their birthday. However, you should be cautious about sending and receiving money to and from strangers over the internet. There's a greater risk of fraud with people you don't know personally.
Comments
1

Frank
on Thursday, 26 October 2017 09:23
Thanks for the great tips Latoyairby. I use peer to peer mobile payments every day so these tips are very helpful to me!
Thanks for the great tips Latoyairby. I use peer to peer mobile payments every day so these tips are very helpful to me!
By accepting you will be accessing a service provided by a third-party external to https://www.financeglobe.com/