Finance Globe
U.S. financial and economic topics from several finance writers.
2 minutes reading time
(398 words)
Student Loans – What To Do When They Don't Cover Full Tuition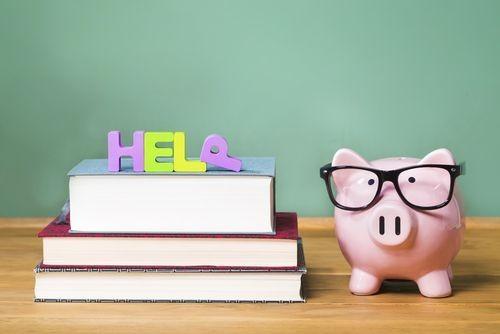 It can be really difficult to know what to do when student loans don't cover your full tuition. This can leave you in a very difficult position, especially if you don't have parents that can help you out.
You have a few different options if you find yourself in this situation. You should initially try to find out if you can get grants or further student loans. For example, if in the past you have only taken out subsidized Stafford loans, you should supplement them with the unsubsidized version. The limits for unsubsidized Stafford loans are MUCH larger than the limits for the subsidized counterpart.
Most of you have probably already thought of this, but you should make sure that you can't get a scholarship before you look further into loan options. You may be able to get scholarships that you haven't thought about in the past. Check out the scholarship list at your school and be thorough.
Some people don't realize that they can take out Pell grants and they are in reality a much better option than loans.
If you can't get grants or unsubsidized loans, you should take a look at private student loans. There are quite a few companies out there that specialize in this type of loan – Astrive is one that comes to mind. In order to qualify for these loans you will have to pass a credit check and in many cases you will need a cosigner. If you have 550 credit you can't really expect for a lender to take a risk on you without mitigating the risk through a cosigner. This isn't always the case but many students don't have established credit history and when you take out a private student loan, you can expect to have your credit checked. The federal government doesn't back private loans like they back other student loans so they carry more risk for the lender.
A private loan might be one of your best options, but you can plan on them being more expensive than other types of loans. You will also need to make payments on a private loan while you're in school and this will probably mean that you'll need to be employed. This might add significantly to the pressure of being in school so make sure that you think it through well before you decide to go this route.
Comments
No comments made yet. Be the first to submit a comment
By accepting you will be accessing a service provided by a third-party external to https://www.financeglobe.com/