Finance Globe
U.S. financial and economic topics from several finance writers.
2 minutes reading time
(382 words)
Recent Stock Market Volatility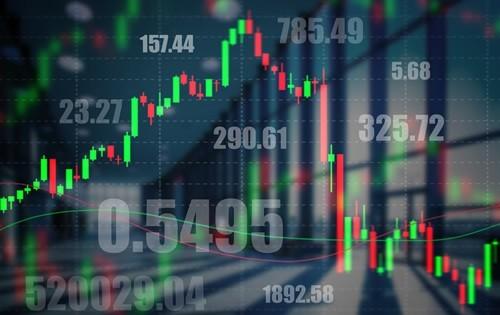 Wall Street cannot be calmed down when it comes to the coronavirus. In case you haven't been watching over the last few weeks, I want to highlight the recent stock market volatility to you. Please feel free to ask any follow up questions in the comments section.
Today the Dow Jones Industrial Average finished at 20,180 points, which are just slightly above where they we in January 2016. All major U.S. indices are now in a bear market, with the Standard & Poor's 500 and Nasdaq shredding more than 25 percent off their February highs, and the Dow Jones industrial average down 28 percent.
Panic has really continued for the past 2 weeks as the government has tried to calm fears, but has been unsuccessful. On Monday 3/16, the Fed announced it is slashing interest rates to zero. Previously, the Fed said it has plans to buy $700 billion in government bonds and mortgage-backed securities and revise a crisis-era "quantitative easing" program, but none of these announcements have helped at all. In fact today, the decline was the second-largest decline ever, second only to 1987's "Black Monday."
If the stock market will rebound is a big question. One large bank, Goldman Sachs, recently downgraded its outlook for the U.S. economy this year, predicting zero growth in the first two quarters of 2020. There will also likely be companies who suffer most of the year, including travel and hospitality companies that have been hit hard by the cratering demand. Lastly, I would also expect major retailers to suffer given many will be shutting down for the near term. All-in, consumer spending will go down as people stay home because of the coronavirus. 
There are people who predict a rebound later in the year once all of the dust settles. Treasury Secretary Steven Mnuchin is predicting a major economic recovery later this year if the nation is able to contain the pandemic. However the coronavirus pandemic must be contained for that to happen.
If you are invested in the stock market, keep a close eye on how the market performs over the next few months. If you have some cash on hand, it might be an opportunity to start investing. However, always talk with a financial advisor or stock market expert before doing so.
Comments
No comments made yet. Be the first to submit a comment
By accepting you will be accessing a service provided by a third-party external to https://www.financeglobe.com/