Finance Globe
U.S. financial and economic topics from several finance writers.
1 minute reading time
(251 words)
Is it Time to Purchase a New Computer for your Business?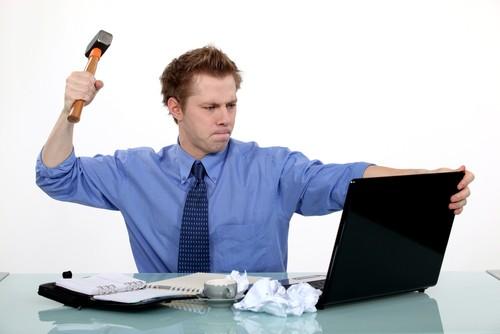 In today's day and age, most companies, regardless of size and industry, understand the importance of taking full advantage of technology.

The computer you are using today may not be the one you rely on a few years down the road. While nobody wants to spend money on a new computer, this is necessary from time to time.

Here are three reasons why you should consider buying a new computer for your business:

1. Slow, slower, and slowest. Is your computer holding you back from performing at an efficient level? There is nothing worse than a slow computer that sucks up valuable time throughout the day.

2. Unreliable. There is nothing worse than the thought that your computer could "power off" at any point, leaving your data in jeopardy. If you have had reliability issues in the past, don't wait until it is too late to make a change. It is better to be safe than sorry.

3. Outdated hardware and software. Despite the fact that you can upgrade your computer, there comes a point when you are better off trading in your old unit for one that has the best of the best in terms of hardware and software. Not only will this put your mind at ease, but it will also allow you to perform your job functions at a higher level.

If your business relies on technology, make sure you have a computer you can trust. This will make your work life much easier on many different levels.
Comments
No comments made yet. Be the first to submit a comment
By accepting you will be accessing a service provided by a third-party external to https://www.financeglobe.com/