Finance Globe
U.S. financial and economic topics from several finance writers.
4 minutes reading time
(891 words)
Interested in a Personal Loan? Here's Some Advice from the Pros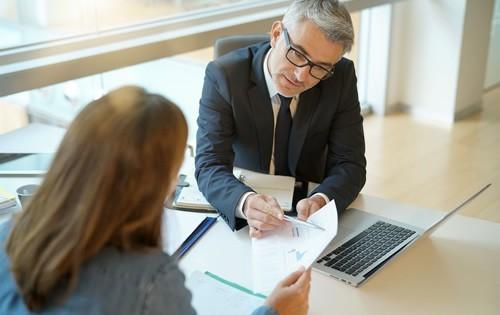 In general terms, a personal loan is a fixed amount of money that you borrow at a fixed interest rate for a predetermined period of time. Furthermore, it's typically an unsecured loan, meaning you don't have to put up any collateral in order to receive the funds.
Flexible terms make a personal loan an intriguing option, as you can borrow the money you need without concerns about changing terms putting stress on your budget in the future.
But how do you know if a personal loan is right for you? While the decisions is yours, it never hurts to hear from the pros. Here's some feedback to help you make a sound decision:
Logan Allec, a CPA, personal finance expert, and owner of personal finance blog Money Done Right shares three things you need to know when choosing a personal loan:
#1: Your credit score will play a huge role
The biggest factor in whether or not you'll get a personal loan, and what the interest rate will be, is absolutely your credit score. Many borrowers are surprised to find this out as conventional thinking is your level of income will determine whether or not you'll qualify.

While your income will play a factor, your credit score is arguably the most important to determine whether or not you'll get a loan.

As a tip, see if you can hold off on getting a loan for a few weeks while you try a few strategies to boost your credit score first.
#2: The loans are typically not backed by collateral
Another surprise many borrowers don't realize is that a personal loan is actually risky for the lending institution.

The reason why is, unlike a mortgage and other assets, a personal loan doesn't have any collateral the bank can seize if you don't pay. As a result, banks are careful about who they provide a personal loan to. In order to maximize your odds, make sure to gather as many supporting documents as possible.

A growing trend that has seen success is submitting a letter of recommendation, often from a boss, that testifies to your trustworthiness.
#3: Personal loans are a great strategy for many
If you're on the fence about whether or not to go for a personal loan, know that they are often a great choice for many consumers.

The reason why it could allow you to consolidate all your debt in one place.

For example, imagine you have student loans, car loans, and other debt. Keeping track of all these debts can be exhausting.

However, you could take out a personal loan and use that money to pay off your other debts.

Now, you just have one payment to make each month and greatly simplified finances.

Chris Terschluse, Head of Marketing and Content at Chime, noted the following regarding the benefits of personal loans:

There is a lot of great value that one can gain from personal loans. For one, if used properly, credit card rewards programs can actually be used to help credit card users save money in the future. This can be done by treating your credit card like your debit card. Only spend as much money as you have in the bank, and pay it off in full every month to avoid paying extra on interest. This way, you aren't spending more than necessary, and you're gaining those awesome credit card points. You also help build your credit score for a better interest rate on larger purchases, such as a home or a car. If personal loans aren't properly managed however, debt can pile up quickly.
Many personal loans have higher interest rates than long-term loans, and if credit card debt gets too high, it can become incredibly difficult to pay off. In some situations, this can lead to things like ruined credit and even bankruptcy. If you do have poor credit, second-chance banking options are becoming increasingly popular–and allow you to get the financial resources that you need to save money while you rebuild your credit. At the end of the day, personal loans can either be a powerful financial tool or a huge detriment to many people's lives.. What matters is that you strategically use it to boost your finances, and not let it get a hold on your bank account.

And finally, here's some useful information from Chane Steiner, CEO of Crediful, on a couple points that many consumers overlook:

Pay attention to interest rates. Not all interest is created equal. Some interest rates are based off the initial balance rather than decreasing with the remaining balance of the loan. This means you can end up paying a higher interest overall based on the terms of the loan despite having the "lowest" interest rate.

Consider how long you want to pay on the loan. Although a longer loan term might seem unappealing if you don't want to stay in debt and if you don't want to pay more interest overall, it's worth it to consider the payments. If you can't make payments that are higher, it doesn't matter that the term of the loan is shorter. Keep in mind what your budget is and what you can devote to the loan payment over time.

Now, it's your turn. What do you think of securing a personal loan? Is this exactly what you've been searching for?
Comments
No comments made yet. Be the first to submit a comment
By accepting you will be accessing a service provided by a third-party external to https://www.financeglobe.com/