Finance Globe
U.S. financial and economic topics from several finance writers.
2 minutes reading time
(471 words)
How to Stick To Your Budget on Vacation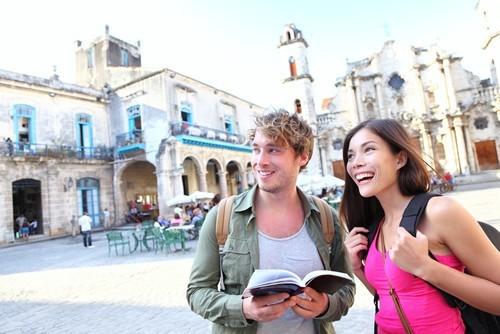 When you're on vacation, you want to relax, not worry about money. But, you don't want life after vacation to be miserable because you couldn't practice just a little self-discipline away from home. Sticking to a budget while you're on vacation can be tough, but here are some ways to make it easier.
Know how much spending money you have. Check your budget before you leave so you know how much you're able to comfortably spend. Break the amount down into daily spending amounts to make it manageable. Leave your credit cards at home, except for the one you're using for your hotel and other spending. Monitor your balance to confirm you're staying within budget.
Have as much fun as you can for free. You won't have a hard time finding attractions you can spend money on, but some of the best gems will be the things you can do for free. Use the internet to find attractions and excursions you can do in the city for little or no money at all.
Find out where the locals eat. Restaurants in the tourist area are usually overpriced and unauthentic. Venture outside the tourist area – but stay in safe areas – for better fare at a lower fare.
Eat a few meals in your room. Unless you're staying in an all-inclusive resort, your food bill can rack up quickly. Rather than eating at a restaurant for breakfast, lunch, and dinner, try to eat breakfast at the hotel and lunch and dinner out. Take leftovers back to the room for the next day's lunch or a late night snack if you have a fridge and microwave.
Avoid convenience store snacks. Convenience stores are, well, convenient, but they are also be expensive. Instead, of stocking up on snacks at the local drug store or convenience store, try to find a grocery store where snacks will be a lot less expensive. If you're traveling by car, load up on snacks before you hit the road.
Don't get expensive souvenirs. You want something tangible to take home with you from your trip, but ditch trinkets from traditional souvenir shops (it probably wasn't made in that area anyway. Instead purchase a less expensive, more authentic item from a local shop or street market.
Find out about your cell phone coverage before you leave. You don't want to come home to an astronomical cell phone bill. If you're traveling internationally or expect you might be roaming, check with your cell phone service provider to find out whether these calls are included in your plan. You may be able to temporarily switch to a plan that will reduce the cost of making calls while you're traveling.
Have fun while you're on vacation, but not at the expense of your post-vacation finances. Splurge a little, but look for ways to save when you can.
Comments
1

Frank
on Thursday, 21 April 2016 16:30
I always to stay with friends when I go on vacation. Saving on lodging can save you a ton of money!
I always to stay with friends when I go on vacation. Saving on lodging can save you a ton of money!
By accepting you will be accessing a service provided by a third-party external to https://www.financeglobe.com/