Finance Globe
U.S. financial and economic topics from several finance writers.
By accepting you will be accessing a service provided by a third-party external to https://www.financeglobe.com/
3 minutes reading time
(536 words)
7 Best Things to Do For Your Career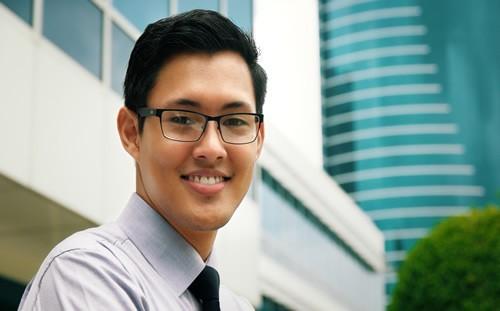 Your financial success is directly tied to your career success. The further you go in your career, the more opportunity you have to increase your income and achieve your financial goals. Going to work and performing your job everyday isn't enough. Here are seven other things to do to succeed in your career.
Know what you're good at.
Successful people are great at identifying the top things they're good at. Not only does this skill help you in job interviews, it also helps you decide which projects and jobs to take on. Spend a some time making a list of things you're good and things you enjoy doing to get a better idea of where your strengths lie.
Know what you're not so good at.
"What is your weakness?" is one of the toughest interview questions. Most people choose an answer they can turn into a positive. However, being completely honest about your weaknesses will can help you identify jobs that aren't right for you, which roles or assignments you should turn down, or which tasks you need to delegate.
Learn how to delegate.
And speaking of delegating, being successful in your career requires you to know how and when to pass off tasks. Some people are hesitant to delegate because they like to be in control or fear it will make them look bad. But, delegating tasks that others can do more efficiently demonstrates leadership and the kind of decision making that top management likes to see.
Build the right relationships.
A strong network will prove to be one of your most valuable assets. The people you know can advise you on the best career moves to make, recommend you for promotions or new positions, advocate for you in resource planning meetings, help you find new customers. The list can go on. Focus on strengthening your key relationships by connecting with the people in your network on a personal and professional level.
Set stretch goals.
Staying where you're comfortable limits your opportunities. As long as you're comfortable in your career, you're not growing. That's fine if you want to keep the same position and the same salary for the rest of your career. If, however, you want to move forward in your career and accomplish more, you have to step outside your comfort zone and take on projects, roles, and jobs you may not necessarily be prepared for.
Clean up your social media profiles.
Your social media profile can help or hurt your career. Jobs will peruse your Facebook, Instagram, Twitter, and other social media pages to get an idea of who you are outside your resume. They'll size up your character and personality based on what you've posted online. Present a good, but honest version of yourself and stay away from risqué posts that could damage your reputation.
Hone your negotiating skills.
Negotiation skills aren't just for sales people. Effective negotiating skills will also help in your career as you negotiate a salary, vie for a promotion, and build partnerships within and outside the company. Negotiating isn't just about getting your way. It's about coming up with a solution where both parties win. Strong negotiating skills will prove beneficial over and over, so hone them early and use them often.
Comments
1

Frank
on Thursday, 21 April 2016 16:30
I would add:

(1) Continue to learn new skills
(2) Continue to put yourself in challenging situations
(3) Do not get complacent
I would add: (1) Continue to learn new skills (2) Continue to put yourself in challenging situations (3) Do not get complacent