Finance Globe
U.S. financial and economic topics from several finance writers.
2 minutes reading time
(339 words)
How to Save Money on the Cost of College Tuition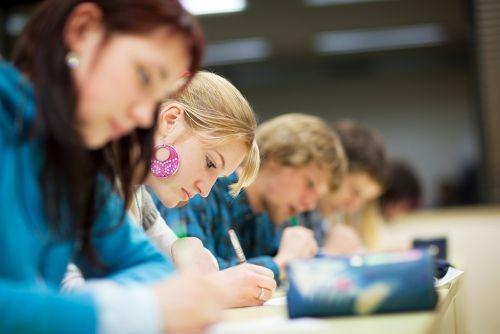 It is an unfortunate fact that the cost of college continues to rise. While this may be true, it doesn't mean you have to overpay to receive a degree. In fact, there are steps you can take to save on the cost of tuition.

Here are three ideas to consider:

1. Opt for a junior college. Before you move onto a four year school, why not complete two years at a more affordable institution? This will go a long way in keeping your costs down. When everything is said and done, you still end up with a degree from the four year school of your choosing. The only difference is that you saved money the first two years.

2. Search far and wide for free money. There is nothing wrong with using student loans to pay for your college tuition. In fact, this is what most students do. However, you shouldn't simply throw money out the window just because you qualify for a loan.

Start out by speaking with the financial aid department at your institution. Ask them about scholarships, grants, and the work study program. The more free money you receive the less money you have to borrow. This is a big deal when your student loans finally come due a few months after graduation.

3. Cram in more courses. A four year degree should take four years to earn, right? In most cases, the answer is yes. But what if you really got down to business? By cramming in more courses every semester, you could find yourself graduating a year or semester early. In the end, this means plenty of money in your pocket as well as a quicker introduction to the working world (and the salary that comes along with it).

These are just three ideas for saving money on the cost of college tuition. The cost of a college education may be on the rise, but don't give in just yet. You could make a few moves that save you quite a bit of cash.
Comments
No comments made yet. Be the first to submit a comment
By accepting you will be accessing a service provided by a third-party external to https://www.financeglobe.com/