Finance Globe
U.S. financial and economic topics from several finance writers.
2 minutes reading time
(354 words)
How to Save Money on a Rental Car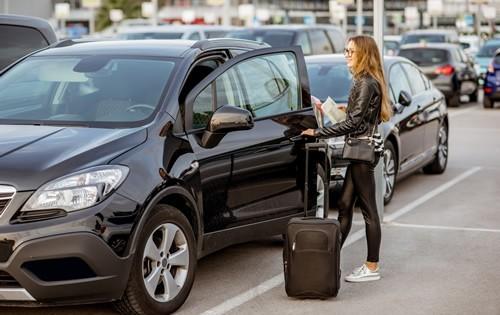 With summer vacation season in full swing, you may find yourself scouring car rental websites in search of the best deal. There are several key steps you can take to save money, thus leaving more cash in your budget for more exciting purchases.
•    Book alongside other travel: For example, if you're also booking a hotel and flight online, consider adding a rental car to the package. By booking everything at once, you're in best position to save as much money as possible.
•    Use credit card reward points: Depending on the type of rewards program you have, you may be able to redeem points for a rental car. With enough points in your account, it's not out of the question to book without owing any money out of pocket.
•    Opt for a smaller vehicle: You may have your eyes set on a full-size SUV or minivan, but don't overlook other options. If you're only traveling with one other person, a compact or mid-size car may be all you need.
•    Read the fine print: Rental car companies are notorious for sneaking extra charges into your contract. Before you sign an agreement, read the fine print to protect against charges that you can otherwise avoid. For instance, you may not require additional insurance coverage, as you're covered by your policy.
•    Get on the phone: Even though it's easiest to search for and compare rental cars online, there's nothing wrong with getting on the phone to ask a few key questions. You don't have any chance to negotiate when booking online. However, when you speak with a live customer service representative, this all changes.
•    Search for a coupon code: Take a few minutes to search online for coupon codes. There's no guarantee of success, but you may find something that saves you a few dollars or scores you a day for free.
Maybe you can use one of these tips to save money on a rental car. Or maybe you can combine several of them. Look into each option before finalizing your booking. You never know what type of savings you'll find!
Comments
No comments made yet. Be the first to submit a comment
By accepting you will be accessing a service provided by a third-party external to https://www.financeglobe.com/