Finance Globe
U.S. financial and economic topics from several finance writers.
2 minutes reading time
(302 words)
How to Save Money on a Last-Minute Vacation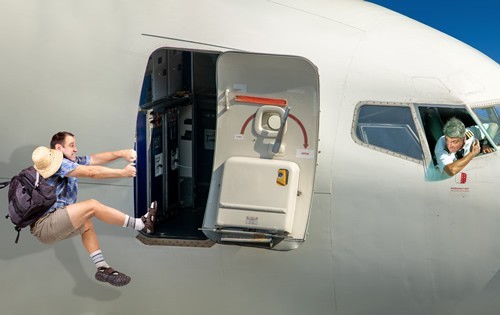 In a perfect world, you'd be able to plan every vacation far in advance. Unfortunately, things don't always work out that way. There may be times when you need to book a last-minute trip. 
Rather than overpay and hope for the best, here are five tips you can use to your advantage. These will allow you to save money on a vacation that still checks all the boxes.
1. Leverage Flight Price Alert Systems
Many travel websites and apps have systems that send alerts when the price of a selected flight drops. Set up these alerts for your destination to nab last-minute deals.
2. Try 'Hidden City' Ticketing
This involves booking a flight where your intended destination is a stopover rather than the final destination. However, you should be careful as it is frowned upon by airlines. This approach is not recommended for checked luggage.
3. Explore Home Swapping
Rather than paying for a hotel, consider a home exchange network where you offer your home for someone else's at your vacation spot. This can dramatically cut down on accommodation costs.
4. Late Night or Early Morning Flights
Unpopular flight times (such as very early in the morning or late at night) tend to be cheaper. By choosing these, you can save on flight costs.
5. Be Destination Flexible
If you're not set on a specific location, consider choosing your destination based on the best last-minute deals. Websites that offer flash sales and steep discounts on vacation packages can be a great resource for this.
Even if you only follow one of these tips, it's likely to put you in a better position as you compare your options and continue your search for a last-minute vacation deal that fits your budget. 
Would you add any other points of advice to the five above?
Comments
No comments made yet. Be the first to submit a comment
By accepting you will be accessing a service provided by a third-party external to https://www.financeglobe.com/