Finance Globe
U.S. financial and economic topics from several finance writers.
2 minutes reading time
(308 words)
How to Deal with an Overbearing Car Salesperson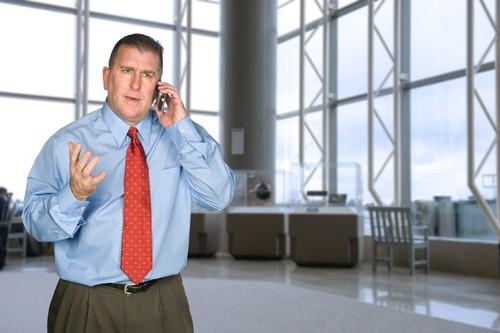 The experience of buying a car should be enjoyable. Unfortunately, this process is anything but fun for most consumers. Instead, they dread the thought of negotiating with a salesperson, hashing out details with the business department, and hoping they don't spend their entire day at the dealership.
It is not uncommon to come across an overbearing car salesperson. He or she will do whatever it takes to make a sale, even if it means putting you in an awkward position along the way.
If you find yourself faced with an overbearing salesperson, don't let this ruin the entire car buying process. Instead, follow these points of advice:
1. Ask the person to take a step back. You can do this in a nice way, such as by saying:
"I am not quite ready to get this serious about buying a car just yet. Could you give me some space as I decide?"
This is a nice way of saying "it is time to back off." Sometimes, this is all it takes to get some breathing room.
2. Speak with the sales manager. If you are interested in moving forward, but unable to deal with your current salesperson, it is time to speak with the manager. You don't want to do this. You don't want to go above the salesperson's head. Even so, if you want to enjoy the experience and get the best deal, it may be a step you have to take.
3. Head for another dealer. Can you get the same deal on the same car at another dealer? If so, it may be time to "walk." It is not always convenient, but it could be the one step that improves your overall feelings toward the car buying process.
If you find yourself faced with an overbearing car salesperson, these three tips will come in handy.
Comments
No comments made yet. Be the first to submit a comment
By accepting you will be accessing a service provided by a third-party external to https://www.financeglobe.com/