Finance Globe
U.S. financial and economic topics from several finance writers.
By accepting you will be accessing a service provided by a third-party external to https://www.financeglobe.com/
2 minutes reading time
(395 words)
How to be a Sports Fan on a Budget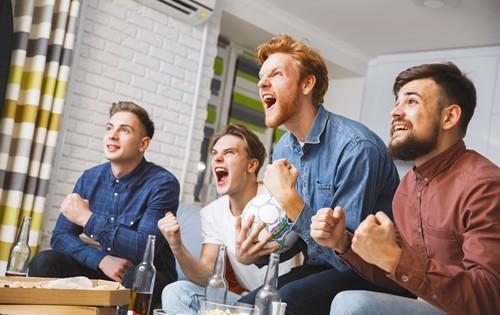 With college football season about to kick off this weekend and the NFL season kicking off next weekend, many people are very excited! Football fans are very loyal to their teams and many want to enjoy the football season as much as possible. However, sports can be very expensive and you can easily blow past your budget without thinking. Below, I have put together a few tips and tricks on how to be a loyal sports fan without breaking your budget.
Watch games on TV instead of purchasing tickets: Instead of purchasing expensive tickets, watch the game at home or a bar with family and friends. This can save you hundreds of dollars each game and will not break your budget. 
Watch the games at home instead of a bar/restaurant: Bring the party to you! Invite family and friends to watch the game at your house instead of eating and drinking out for several hours. 
If you have to go to a game, try to go to the pre-season or not the big games: A live sports experience can be a magical time so if you do want to go to the game, try to go to a game that is not in high demand. This will save you a lot of money.
Become a sports fan of less popular sports: In today's world there is so many sports out there, you can become of fan of less popular sports such as soccer, lacrosse, arena football, etc. These tickets are much less expensive than the NFL, NBA, or other sports games. This will allow you to experience the live event without breaking your bank.
Purchase cheap apparel: Instead of purchasing the team's jersey, buy a solid color shirt with the same colors as the team. This can help you show your loyalty to your team, but not spend a fortune!
I am a huge sports fan, but I try not to spend my entire discretionary money on sports. It gets hard when your team is really good, but it is easier when they are struggling during the year. I would recommend to give yourself a budget each year and try not to overspend on sports. Allow some cushion in our budget because if your team makes it far in the playoffs, you may have to spend a little more to continue watching your team!
Comments
No comments made yet. Be the first to submit a comment