Finance Globe
U.S. financial and economic topics from several finance writers.
2 minutes reading time
(407 words)
How the New Imposed Tariffs Will Impact your Wallet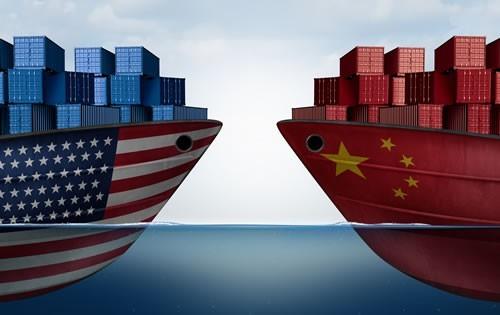 You have probably seen in the news lately, the discussions of proposed tariffs with many countries including China and Europe. While I will not discuss the political aspects of tariffs, I wanted to share a summary of what exactly a tariff is and how they could impact your wallet.
A tariff is bascially a tax that the government places on imported goods. The tariff proceeds go to the government and a tariff is used to protect domestic producers of the same type of goods. This tax makes the imported version of the good more expensive.  There are generally two types of tariffs. An ad valorem tariff is a fixed percentage of the good's value. So, the tax on that product will go up or down as the international price of that good changes. A specific tariff is a fixed amount that does not change if the international price of the good goes up or down.
The current administration has announced several tariffs on goods imposed from China including steel, aluminum, solar panel and a variety of other products. Specifically, the United States enacted a 20% tariff on washing machines, 30% tariff on solar panel imports, 10% tariff on aluminum imports, 25% tariff on steel, and tariffs on $50 billion worth of various imports from China.
The question is, how will this impact the consumer wallet? While it is still early in the process, and tariffs could change, the high level summary is the tariffs will likely be passed through to the consumer and prices will increase. For example, the Alliance of Automobile Manufacturers, warned the new tariff on foreign cars and car parts would translate into a $6,000 price increase on imported cars and a $2,000 increase in the costs of an American built car.  The other tariffs could increase any good/part impacted by 15% to 25%.  So if you are about to purchase an item made of steel or aluminum, such as a washing machine, make sure you keep an eye on the price as they may have just increased significantly.
I would recommend to keep an eye out for prices as they may not be materially different in the short-term, but there is a significant risk in the intermediate term as it is likely a matter of when, not if. This is also in the early stages of discussions and negotiations so the situation could materially change in the next three to nine months. 
Comments
1

Frank
on Wednesday, 29 August 2018 17:20
It seems like the media buzz has become quiet on this topic, anyone else notice this?
It seems like the media buzz has become quiet on this topic, anyone else notice this?
By accepting you will be accessing a service provided by a third-party external to https://www.financeglobe.com/