Finance Globe
U.S. financial and economic topics from several finance writers.
3 minutes reading time
(656 words)
How Small Business Owners Can Save Time in 2019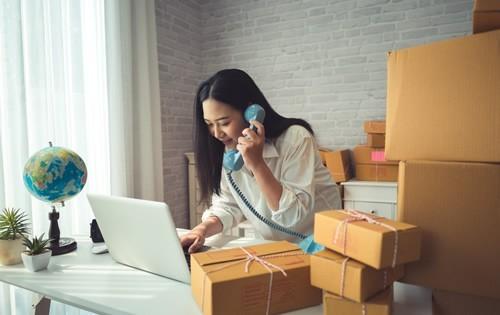 As a small business owner, the month of December is often the busiest time of the year. You'll find yourself answering questions such as:
•    Did you reach your goals in 2018?
•    Are you in good position to take on everything 2019 will bring?
•    What types of changes do you need to make to achieve more success in the new year?
While you answer these questions, among many others, you may come to the conclusion that you just don't have as much time as you need.
There is no changing the fact that there are only 24 hours in a day. However, there are things you can do to save time in 2019. Here are five ideas to consider:
1. Add to Your Team
Are you constantly bogged down by tasks that could be handed off to someone else, such as an assistant or sales professional?
It's not always easy to add to your team – especially if you have concerns about the financial impact – but doing so can save you a lot of time.
Tip: don't get ahead of yourself by going on a hiring spree in early 2019. Instead, move forward one hire at a time as it makes sense.
2. Use Software
In today's world, there's a software application for everything imaginable.
Regardless of what type of software you need, a quick online search will provide you with a few options. For example, you can use Capterra to not only find software but to also compare your options and read professional reviews.
The key here is to decide what type of help you need. For example, if you're struggling to understand your Salesforce data, you can use a tool that allows you to create reports and review insights within a matter of seconds.
Tip: since you're searching for ways to save time, opt for software applications that are easy to use. A steep learning curve is something you want to avoid.
3. Hire a Professional Contractor
You don't have to hire a full-time employee in order to get the help you need.
There are many good reasons to bring an accountant into the fold, such as to avoid tax related mistakes. Just the same, you could benefit from consulting with an attorney when creating and/or reviewing contracts.
When you hire a contractor, you don't have to tackle a task that doesn't fit your skills. Subsequently, you're able to save quite a bit of time.
Tip: you won't have any problem finding several contractors for your project, so take your time as you compare each one.
4. Use a To Do List
When you sit down to start your workday, you should know exactly what needs accomplished. You don't want to waste any time thinking about what your day should entail.
This is where a to do list comes to the rescue. With this, there's no guesswork as to what comes next.
Not only can you use this to list out all your tasks, but you can also add items in order of priority.
Tip: if an old fashion paper to do list isn't good enough, experiment with one of these apps designed to simplify time management.
5. Don't Obsess Over Technology
There's no denying the fact that technology can save you time. However, if you're not careful, it can also eat away at your day.
According to Nielsen, "American adults spend over 11 hours per day listening to, watching, reading or generally interacting with media."
If your smartphone addiction has reached new heights, it's time to take action. If you don't, you'll continue to waste time that could go toward something more valuable.
Tip: desperate times often call for desperate measures. So, if you're addicted to your smartphone, turn it off during your workday.
What do you think of these five ways for small business owners to save time in 2019? Do you have any other ideas to add to the list?
Comments
1

Frank
on Thursday, 27 December 2018 09:47
I really like the software idea. If you want to be able to leverage your business without hiring additional people, software is the way to go.
I really like the software idea. If you want to be able to leverage your business without hiring additional people, software is the way to go.
By accepting you will be accessing a service provided by a third-party external to https://www.financeglobe.com/