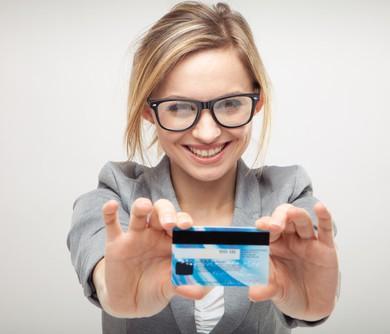 Are you interested in applying for your first credit card? Are you concerned about sifting through the hundreds of offers on your way to finding the right one?
Searching for your first credit card can be enjoyable, stressful, and downright scary at times.
On the plus side, there are numerous offers to choose from, thus allowing you to find one that is perfect for you and your financial goals.
Conversely, a large number of offers can make it difficult to make a confident final decision.
Add onto this the fact that you don't have any experience and you may begin to worry about what's to come.
Fortunately, you can speed up the process by knowing exactly what to look for in your first credit card. Although everyone is different, here are three points of consideration:
•    No annual fee. Don't fall into the trap of thinking that the best credit cards charge an annual fee. There are some that do, but just as many (if not more) that don't. Being that it's your first credit card, there's nothing wrong with skipping the annual fee and focusing on the features that really matter.
•    Competitive interest rate. This is based primarily on your credit score and credit history, but compare multiple offers with the idea of finding the one with the absolute lowest interest rate. It only matters if you carry a balance from month to month, but that's something you may do in the future. You can prepare for it upfront by keeping this detail in mind.
•    Robust online account management system. In today's day and age, online account management is more important than ever. It allows you to pay your bill from the road. It allows you to setup fraud alerts. It allows you to contact customer service with questions. This is a "can't do without feature."
If you look for these things in your first credit card, you'll be happy with the path you travel. Soon enough, you'll find an offer that suits your every want and need.
What process did you follow to secure your first credit card? Did you search for particular features?