Finance Globe
U.S. financial and economic topics from several finance writers.
2 minutes reading time
(483 words)
How Fed Interest Rate Hikes Affect You?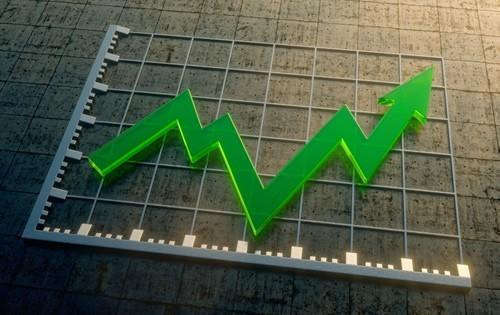 You may have seen in the news lately how the Federal Reserve has increased the federal funds rate target range. If not, it is important to know in their March 2018 meeting, the Federal Reserve decided to increase its federal funds rate target range by 0.25% to 1.5%-1.75%. While this may not seem like a large increase, it is important to know the increase could affect you in a lot of ways. It can have a large ripple effect on many aspects of your life. Below are several ways the interest rate hike could affect you.
Savings: Interest rate increases are usually passed onto the consumer through higher savings rates or credit-deposit (CD) rates, although there is usually a lag. Once the Federal Reserve increases the federal funds rate, you should check out the money market and CD interest rates to see if they are any higher. This could result in more interest income for you.
Prime Rate: Prime rate is the credit rate that banks extend to their most credit-worthy (high credit score) customers. An increased federal funds rate will increase the prime rate and make it more expensive to borrower at the prime rate. This can also affect your home equity line making it more expensive to borrow on your home equity line.
Credit Card Rates: In many cases, credit card rates increase as a result of the increased federal funds rate target as well. Credit card rates have a high range and depend on the risk profile of the individual so you may not directly see an impact. Also if you pay off your credit card every month, it should not affect you at all.
Mortgage Rates: If you are getting a new mortgage, the increased rate will likely show up in your new mortgage rate. Also, if you have a variable mortgage, the interest rate will increase as well. However, if you already have a fixed rate on your mortgage loan, you will not be affected by the increased federal funds rate. Sometimes the sign of a rate hike can push borrowers to close on a deal for a new home.
Auto Loan Rates: Similar to Credit Prime Rates, Card Rates, and Mortgage Rates, an increase in the federal funds rate will likely increase auto loan rates as well.
Home Sales: Higher interest rates, which create higher inflation usually makes home purchases more expensive and makes it more difficult to purchase a home.
Consumer Products: The Federal Reserve action to raise interest rates have an indirect impact on the prices you pay at the grocery store, gas pump, and other retail outlets. That's because the cost and availability of money affect people's willingness to pay for goods and services. When money is cheap and plentiful, there's more demand and prices tend to rise. When the Federal Reserve raises the rate, it lowers the demand and hopefully stabilizes prices.
Comments
No comments made yet. Be the first to submit a comment
By accepting you will be accessing a service provided by a third-party external to https://www.financeglobe.com/