Finance Globe
U.S. financial and economic topics from several finance writers.
By accepting you will be accessing a service provided by a third-party external to https://www.financeglobe.com/
2 minutes reading time
(307 words)
Can Your Credit Card Interest Rate Increase?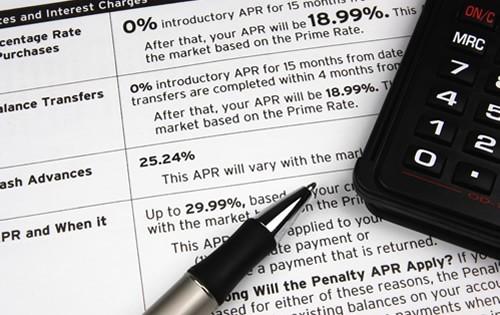 Thanks to the CARD Act of 2009, credit card issuers can only raise your interest rate under specific conditions. As a consumer, this is good news.
The not so good news is that your rate could still increase at some point in the future. Here are several times when this could happen to you:
1. Your promotion is coming to an end. Did you sign up for a credit card with a 0 percent interest rate for 12 months? Well, once this period ends you can expect your rate to increase. Make sure you know when this is coming and how to best deal with it.
2. You are more than 60 days late with a payment. This is a bad idea for a number of reasons, including the fact that it could lead to an extremely high interest rate. If you slip behind on your payments, you should expect this to happen. Your issuer sees it as a way to make a lot of money on your account.
3. You are carrying a variable rate credit card. With this, your rate is subject to change over time. Generally speaking, when the prime rate increases so will the rate attached to your credit card.
It is good to know that the CARD Act of 2009 will protect you against rate increases to a certain degree. Even so, it doesn't necessarily mean this will never happen to you.
If your credit card interest rate increases, there are a few things you can do:
• Contact your credit card issuer to see if they are open to adjusting your rate downward.
• Get rid of the credit card.
• Keep the rate the way it is and learn to deal with it, such as by paying off your balance in full every month.
Do you have any other advice to add?
Comments
1

Frank
on Tuesday, 14 June 2016 17:56
I was not aware of any of this information. Very helpful Chris!