Finance Globe
U.S. financial and economic topics from several finance writers.
By accepting you will be accessing a service provided by a third-party external to https://www.financeglobe.com/
3 minutes reading time
(634 words)
Auto Shopping - Browsing the Dealership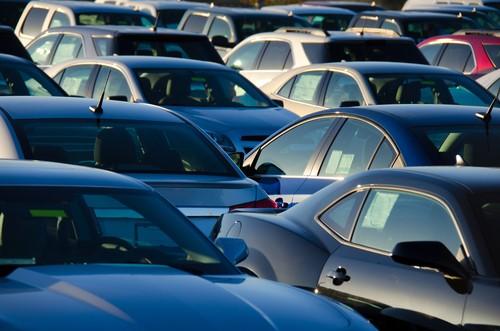 Shopping for a vehicle can be an exciting time, but it is also a daunting task that can leave the consumer confused, exhausted, and afraid to make a move on going through with the purchase.

The first instinct for many auto shoppers is to head to the local auto dealership. This can be an easy one-stop shop to check out what's available, even before you're ready to buy. But beware that by merely setting foot in a dealership parking lot you are opening yourself up to friendly, smiling salespeople that are highly trained in closing a sale.

Sales representatives are there to show you vehicles and inform you of your financing options. Once the salesperson finds that you're interested in a particular vehicle, they will try their best to sweet-talk you into signing a purchase agreement that day.


Here's a few tips to keep in mind when going to the dealership, whether you're ready to buy right away or are just looking:
Don't give in to pressure to purchase immediately unless you've already done your research and are comfortable with the price of the vehicle and the terms of the loan. Also, don't let them steer you towards vehicles out of your price comfort zone.
But don't waste their time either. Don't ask to test drive car after car if you know you really can't afford the payments, and don't feign interest in a loan if you have no plans to buy the vehicle from that particular dealership. The less time they invest in you, the easier it is for you to get out of there.
If you're not ready to buy, consider going on a really busy day and hope you can avoid all contact with any salesperson. This way you can leisurely browse the lot. If a sales rep approaches, you can let them know you're just looking, and the salesperson can go on to help the next potential customer. Weekends tend to be busy for auto dealers.
If you go on a slow day, you may be the only potential buyer on the premises. This may make it harder to avoid contact with the sales rep, but at least you won't be taking their time away from a possible sale with another customer.
Be a smart auto shopper and avoid the dreaded buyer's remorse the next day. Even if you find your dream car at the dealership, it's a good idea to sleep on it to think over such a large purchase - even if the price and payments are what you were expecting to pay. This will give you a chance to think of any questions you may have forgotten to ask, as well as a chance to do some research on the vehicle you're interested in.
You may know what make, model, and even year of the vehicle you want when you begin shopping, or you may go out with an idea of what you want and end up settling for something similar due to price and what's available. Research the exact model and year of any vehicle you're interested in before you sign on the dotted line.
Go in knowing what you're able to spend. You may choose to set a price limit or a monthly payment limit. But be aware that payments can vary widely for the same vehicle depending on the financing terms. And don't forget to consider how taxes, registration, and insurance all add to the total cost of purchasing the vehicle, as well as fuel and maintenance.
Good luck in your search, and keep in mind that there will always be another similar vehicle out there if you don't get the one you had your eyes on. It's better to wait and be sure than to jump on it and regret the purchase later.
Comments
No comments made yet. Be the first to submit a comment