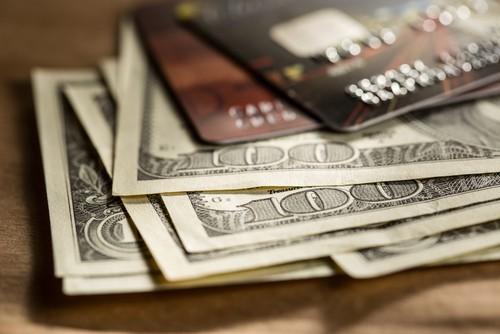 Some of your favorite brands and retailers offer co-branded credit cards. These are credit cards that are partnered with a major retailer in addition to the bank who issues the credit card. Co-branded credit cards are similar to closed-loop store credit cards in that you can earn more rewards for shopping with that brand of store. But, co-branded credit cards are partnered with a major credit card processing network - American Express, Discover, MasterCard, or Discover - so you can use the credit cards outside the store as well.
Credit cards have to be issued by a bank. Like other credit cards, the credit card issuer behind a co-branded credit card approves credit card applications, sets the credit limit and interest rate, processes credit card purchases and payments, and issues the credit card statement each month. If you have problems with a co-branded credit card, you would contact the credit card issuer, not the retail partner.
Rewards are one of the biggest benefits of signing up for a co-branded credit card. A co-branded credit card will typically have a tiered rewards program that pays the highest rewards on purchases you make with that retailer. For example, an airline credit card will pay more rewards when you fly with that airline. You'll also earn a flat rate of rewards on your other purchases.
Co-branded credit cards often come with other loyalty perks like free shipping or special discounts. Lucrative signup bonus are also attractive to new cardholders. Signup bonuses can be earned by spending a certain amount of money within the first three months of opening your credit card account. Take note of the bank who issues the co-branded credit card. Some credit card issuers only allow you to earn a signup bonus every two years or so.
Of course, as with most rewards credit cards, you'll have to watch out for higher interest rates. You can avoid paying interest on your balance (especially since it will dampen the benefits of your rewards) by paying your balance in full each month. If the credit card comes with an annual fee, consider whether the benefits justify paying to have the credit card.
The rewards on co-branded credit cards can be worth it if you make lots of purchases with that particular brand. If you have to change your spending habits and create additional debt just to earn more rewards, it's not worth it. Being disciplined and paying your balance in full each month is key to staying out of debt and credit card trouble.