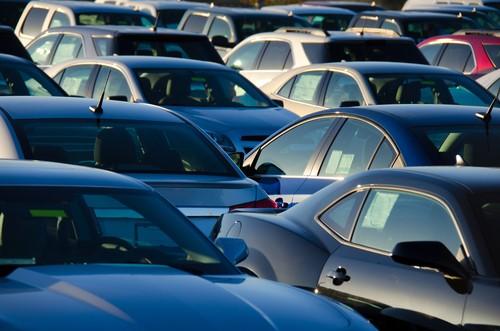 Many major credit cards provide car rental insurance, alllowing you to ditch the car rental agency's expensive daily plan and save money on the cost of your rental. Before you rent, here are a few essential things to know.
You must pay for the rental with your credit card. Coverage only applies when you use your credit card or rewards points to pay for the rental.
You must decline the car rental agency's collision damage waiver. Accepting the car rental agency's coverage would invalidate the benefits you receive from your credit card company.
Other drivers may not be covered. Some credit cards only cover the driver whose name is embossed on the front of the credit card used for the rental. Others may cover other drivers as long as those drivers are authorized to drive the rental car - that means their names must also be on the rental agreement.
Your card issuer's benefits may be secondary to your personal insurance. Some credit cards only cover the damages that aren't covered by your primary insurance provider. That means you'll have to make a claim with your insurance provider and pay the necessary deductible.
Claims must be made within a certain amount of time. Contact your credit card issuer as soon as possible, generally within 60 to 90 days, to make a claim. If you wait too long, the credit card issuer may not cover the damages even if you were otherwise covered.
You may not have liability coverage. The coverage offered by your credit card company typically will only cover damage to the rental car, not damage to other vehicles or property, even if those damages were caused when you were driving the rental car.
Your medical expenses may not be covered. If you're injured in the car accident, your credit card's policy likely won't cover your medical bills either. You'll have to use your primary health insurance or your personal car insurance to cover those bills.
Certain vehicles aren't covered at all. Exotic and luxury vehicles are commonly excluded from credit card car rental policies. Vans and trucks may also be excluded from your credit card issuer's car rental coverage.
You may not be covered in certain countries. A handful of credit card offer worldwide policies and others exclude a few countries. If you're renting in a foreign country, check to see whether your credit will cover the rental in that country. It will also help to get an insurance declaration from your credit card issuer in case you need to show it to foreign authorities.
While most major credit cards offer some type of car rental coverage, specific coverage differs from one credit card to another, sometimes even among credit cards from the same issuer. If you're planning to rely on your credit card for car rental coverage, either as primary or secondary coverage, become familiar with your credit card's policy so you know what to expect if you need to make a claim.