Finance Globe
U.S. financial and economic topics from several finance writers.
3 minutes reading time
(551 words)
7 Reasons to Use Your Bank's Mobile App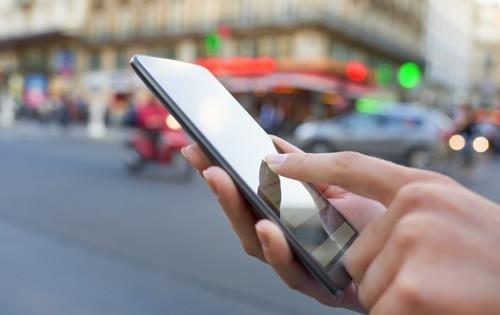 Thanks to innovation with mobile applications, you manage your bank account with convenience and ease without ever having to visit a bank branch again. Check out just a few things you can do when you download your bank's mobile app to your smartphone or tablet.
Check your balance and account history. If you have a smartphone with data access, there's no reason you shouldn't know your bank account. You can simply tap your mobile banking app, enter your login information, and check your realtime balance. You can also view your transaction history, including pending debit card transactions. As you review your recent transactions, it's a good idea to look for any unauthorized transactions that could indicate your account has been compromised.
Using the mobile app will allow you to quickly and easily tell whether whether transactions have cleared your account. For instance, you can check to see if your direct deposit has hit your account or if your mortgage payment has cleared for the month.
Mobile check deposit. No longer do you have to visit a bank branch to deposit a check into your account. Simply endorse the check, then use your mobile banking app to take a picture of the front and back of your check. The bank will process the check as if you'd deposited the check with a teller at the bank. Depending on the check and the amount, the entire check may be available right away. In some cases, you may have to wait for the check to completely clear before the funds are available.
Transfer funds. You can use your mobile app to quickly transfer funds between linked bank accounts without having to call the bank for help. For example, you can transfer funds from your savings account to your checking account to avoid an overdraft. Transfers can often be set up to be made immediately or at a future date. You can also use your mobile app to set up recurring transfers. In some cases, you can even set up transfers to be made to accounts with other banks.
Make your credit card payment. If you have a credit card and a checking account with the same bank, you can use your mobile app to set up a credit card payment. In many cases, the payment will post to your credit card right away and free up available credit.
Pay your bills. Not only can you use your mobile banking app to pay your linked credit card bill, you can use it for utilities, mortgage, and other bill payments as well. It's more convenient than writing checks and even easier than logging on through your computer or laptop.
Locate nearby bank branches or ATMs. In the event that you need to visit a local bank branch or an in-network ATM, you can use the mobile app to search for locations near you.
Security features. The best mobile banking apps use several layers of security to protect your account. For example, your app may use fingerprint technology to log onto your account. Encryption helps ensure that hackers can't decipher any information that intercepted.
Most banks and credit unions these days offer a mobile application with most of these features. Visit your smartphone's app store or call your bank's customer service to find out whether they offer a mobile app.
Comments
1

Frank
on Tuesday, 24 January 2017 17:11
I get checks now and then, and hate to go to the bank. I use my mobile app for all of the check deposits. It is great!
I get checks now and then, and hate to go to the bank. I use my mobile app for all of the check deposits. It is great!
By accepting you will be accessing a service provided by a third-party external to https://www.financeglobe.com/