Finance Globe
U.S. financial and economic topics from several finance writers.
2 minutes reading time
(491 words)
6 Tips to Save On Your Cell Phone Bill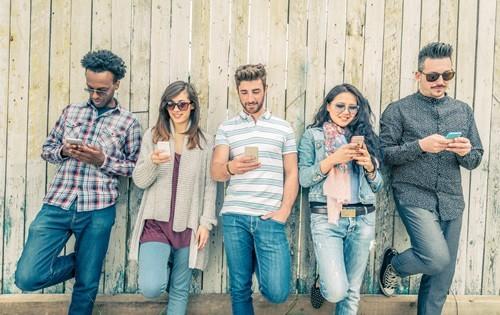 Most of us feel like we're paying too much fore wireless service. Even switching to a cheaper monthly plan seems to barely make a dent in the monthly wireless bill.
Review your bill. Don't just pay your bill without reading through it to see what you're paying for. You could be unknowingly paying fees for services you're not using. You could be signed up for a more expensive plan that you realized.
Compare your plan to your usage. Verify that your wireless service plan is right for the amount you use your phone. If you're on a plan that allots a certain number of minutes or a certain amount of data each month, be sure your plan can support your usage. On the other hand, if you're consistently under your minutes or data each month, you may be able to downgrade to a less expensive plan.
Use Wi-Fi whenever you can. Many wireless carriers offer unlimited talk and text, but make the cost by charging for data usage, but you can easily save on these fees. Between home and work, you probably spend a large portion of your day around Wi-Fi. If there's Wi-Fi available, use it instead of data especially for streaming videos and playing games. Save your data for the times that you don't have access to Wi-Fi. If you have kids or teens on your plan, make sure they're doing the same.
Buy a used phone. Many wireless carriers are getting rid of discounted phones and two-year contracts and instead requiring customers to lease or buy a phone. While the leasing fee is only about $20-$30 per month, it's still an extra cost on your bill and prevents you from moving to another carrier if you want. Since you have to buy your phone either way, consider buying a previous year's model. You'll pay more upfront, but less in the long run, especially if you keep the phone for a year or two. Make sure the phone is unlocked or will at least work with your wireless carrier.
Consider a less expensive provider. Many people don't realize that low-cost providers use big carrier networks' to provide phone service, so you can receive quality service at a lower monthly price. Boost Mobile, for example, uses Sprint's network. Cricket Wireless using AT&T. And, Walmart Family Mobile uses T-Mobile.
Consider a prepaid plan. Many people don't consider prepaid plans because these plans have a reputation of being for poor people or people who don't meet the credit qualifications for a traditional wireless plan. But, how much does the negative stigma of a prepaid plan really matter if you're saving money. A prepaid plan allows you to pay only for what you use.
Making major changes to your cell phone plan may take some getting used to, but you can adjust. Review your bill every three to six months and compare to other plans to be sure you're getting the best rate.
Comments
1

Frank
on Friday, 24 June 2016 14:53
Thanks for the information latoyairby. Cutting your cell phone expense is one of the easiest ways to save money!
Thanks for the information latoyairby. Cutting your cell phone expense is one of the easiest ways to save money!
By accepting you will be accessing a service provided by a third-party external to https://www.financeglobe.com/