Finance Globe
U.S. financial and economic topics from several finance writers.
By accepting you will be accessing a service provided by a third-party external to https://www.financeglobe.com/
4 minutes reading time
(730 words)
6 Things to Look for In a Savings Account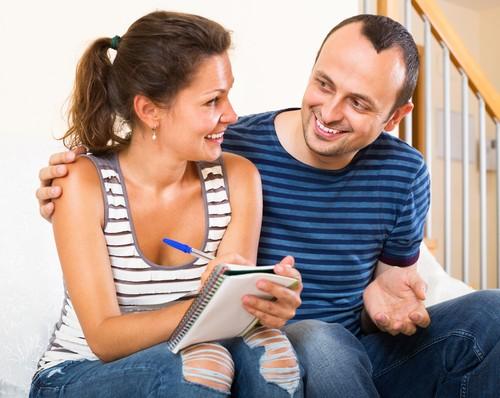 A savings account is more than just a place to keep your spare change or an account to hold your emergency fund. This place has to provide good protection for your money. You should put just as much consideration into choosing your savings account as you do with any other financial account. While you may be tempted to choose a savings account at your primary bank because it's easier that way, you may be able to get a better deal somewhere else. If you end up choosing your main bank, that's fine, but shop around before settling on that decision. Check out a few things you should look for in a savings account. 
The interest rate
Savings accounts don't have the best interest rates, but some are much better than others. Most brick-and-mortar banks offer such low interest rates that you'd need to have five or six figures in your account to even notice a difference. Online savings accounts on the other hand, generally offer much higher interest rates. They can afford to pay higher yields on savings accounts because they don't have the overhead that comes with operating multiple bank branches. 
The minimum deposit amount
While there are savings accounts that don't have any minimum deposit amount, others may require you to have anywhere from $25 to $5,000 just to open up your account. Some of the highest yield savings accounts may have higher minimum deposit requirements. You can narrow your options down based on the amount you have available to deposit. If you need the freedom and flexibility to start your account with a small amount of money – say you only have $100 to open an account with – look for a savings account with low or no minimum deposit requirement. 
The monthly fee
Savings accounts that charge a monthly fee often allow you to have the fee waived if you maintain a minimum balance in your account each month. Before you choose an account with a fee, consider whether you can actually maintain that balance. Keep in mind that any monthly fee you pay on your savings account will offset the interest you earn on your balance. If you can't maintain the balance necessary to avoid paying a fee, it's better to choose another savings account and save money on fees.
The ability to withdraw and transfer funds
Fewer people are actually visiting bank branches, which means you need a way to access your funds so you don't have to actually walk in the bank to make a withdrawal. If you choose an online savings account, you'll definitely need a way to withdraw money from your account, either with an ATM card or the ability to transfer funds to another account. Pay attention to the number of withdrawals you can make without incurring a fee. Knowing the typical transfer time is important too so you can properly plan in case of an emergency. 
The ability to create subaccounts
For many people, this one is more of a nice-to-have, but the ability to divide your account into multiple subaccounts is helpful. This allows you to use one savings account to save up for multiple goals. For example, you can keep your emergency fund in the same account as your down payment and annual vacation savings. You can keep more money in a single savings account, which means more interest on your savings, and you don't have to do the mental math of figuring out how much money is allocated to which purpose.
Whether the bank is insured
Choose a savings account that offers either FDIC or NCUA insurance. These are government agencies that guarantee your savings account deposit up to $250,000 in case of a bank failure. Note that choosing an uninsured bank means you might lose all your deposit if the bank fails. Aside from insurance, FDIC- and NCUA-insurance can give you an indication of the legitimacy of the bank, especially with an online bank that you've never heard of.
Do Your Research
One of the best things about looking for a savings account is that you can research banks and savings accounts online. You can compare rates and fees of accounts and read reviews of the bank and the account right from your computer or smartphone. You can typically even apply for your account and make your initial deposit over the internet as well. 
Comments
1

Frank
on Saturday, 19 May 2018 14:20
Today, given the amount of saving account opportunities, you should never have to pay a monthly fee for the savings account. If you are, you should move that account to a free one.
Today, given the amount of saving account opportunities, you should never have to pay a monthly fee for the savings account. If you are, you should move that account to a free one.