Finance Globe
U.S. financial and economic topics from several finance writers.
By accepting you will be accessing a service provided by a third-party external to https://www.financeglobe.com/
2 minutes reading time
(446 words)
4 of the Biggest Balance Transfer Mistakes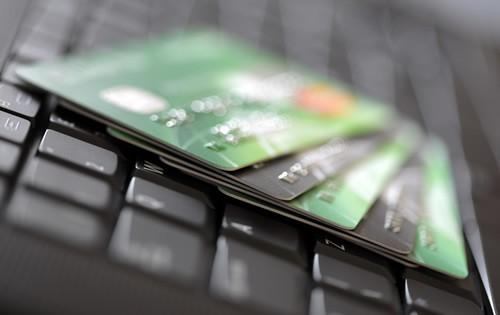 Taking advantage of a 0% APR promotional balance transfer offer can save you a lot of money on credit card interest. If you're considering a balance transfer, make sure you avoid these huge mistakes.
Trying to transfer balances with the same credit card issuer.
Credit card issuers typically won't let you transfer a balance from another credit card you have with them. Some credit cards may allow you to merge two accounts, combining balances and credit limits, but you probably won't be able to get an interest rate benefit from it. If you want to take advantage of a balance transfer offer, you'll have to transfer to a credit card with another company. You can also try negotiating a lower interest rate with your existing creditor. A good payment and credit history will put you in a better position to convince your credit card issuer to lower your rate.
Making purchases after you've transferred a balance.
Some credit cards extend the promotional rate to purchases in addition to balances transferred. A promotional rate on purchases can tempt you to use your credit card for purchases too. But making purchases on a card with a balance transfer increases your overall balance and makes makes it harder for you to pay off your balance before the promotional period ends. If you still have a balance when the regular rate kicks in, you may not end up saving money after all. It's best to pay off your balance transfer first, then use the credit card for purchases.
Not waiting for the transfer transaction to complete.
Don't assume your balance transfer is complete at the moment you're approved for the new credit card. It can actually take several weeks for a balance to be transferred from the old credit card to the new one. Until the transaction is complete, you're still responsible for making the minimum payment on your old credit card. Missing a payment can lead to a late fee, increased interest rate, and damage to your credit. Wait for a credit card statement showing a zero balance before you stop making payments.
Missing a payment.
Once you have a balance on the new credit card, be sure to make all your monthly payments on time. Late payments not only lead to a late fee, but could cause you to lose your promotional rate. It's worse if this happens early in the promotional period when you would have had several months of no interest left. If you think you'll have trouble remembering to make your payment, set up an automatic payment through your bank or credit card. This extra step will help ensure your payment is made on time each month.
Comments
No comments made yet. Be the first to submit a comment