Finance Globe
U.S. financial and economic topics from several finance writers.
1 minute reading time
(254 words)
3 Better Ways to Negotiate with a Contractor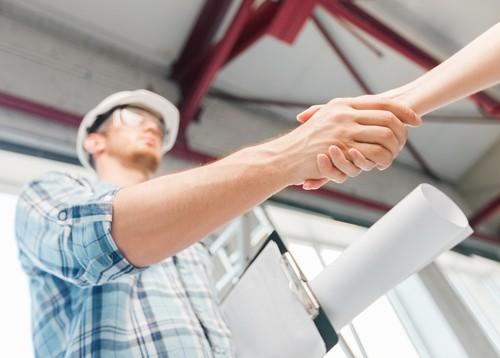 When it comes time to negotiate with a contractor, many people make one of two mistakes:
They don't negotiate at all, but instead accept the price they are offered.
They throw out a random number, without any thought, hoping that the contractor agrees.
Rather than make one of these mistakes, here are three better ways to negotiate:

1. Ask for a cost breakdown. This will give you a clear idea of what you are paying for, as well as where you can save money. How much are you being charged for labor? What about supplies? Are there any other costs associated with the project, such as building permits? Once you answer these questions it becomes much easier to negotiate.

2. Be flexible. The goal is simple: to arrive at a mutually beneficial number. You don't want to feel like you are overpaying. At the same time, your contractor doesn't want to feel as if he is getting the short end of the stick.

3. Get more than one quote in writing. This information is your best friend when it comes to negotiating and hiring a contractor. With these details in hand, it is easy to compare your options. It also makes it easier to confidently negotiate, as you have numbers from several professionals.

These are easy things you can do to better negotiate with a contractor. If you implement one or more of the tips above, you will be in good position to strike a deal at a price you are willing to pay.
Comments
No comments made yet. Be the first to submit a comment
By accepting you will be accessing a service provided by a third-party external to https://www.financeglobe.com/