Finance Globe
U.S. financial and economic topics from several finance writers.
2 minutes reading time
(478 words)
What to Know About Instant Approval Credit Cards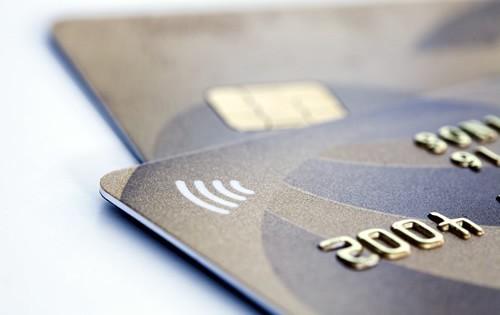 When you apply for a credit card, you probably want to know whether you're approved right away. Thanks to technology, there are many credit cards that can give you an instant approval decision in under a minute. If you apply for a credit card online, chances are, the credit card issuer will be able to tell you right away whether your application is approved.
Instant Approval vs. Guaranteed Approval
When you're making an application, keep in mind that instant approval doesn't mean guaranteed approval. Instead, it's more of an instant "decision" credit card. The credit card issuer will verify your identity and address, check your credit history, and compare your income to the credit card you applied for to decide whether you meet the criteria for that credit card. But since the decision is made electronically, you'll typically get an answer back in less than 60 seconds.
How to Know If You're Denied
You'll generally be notified right away if your application is approved. In some cases, the credit card issuer can even give you your account number so you can make purchases on your credit card.
However, if you're denied for an instant approval credit card, you may only get a message telling you that your application couldn't be approved or that you should expect a decision in the mail. Within a few days of your application, you'll receive a letter in the mail including the reason or reasons your application was denied. You'll automatically get a free credit score if your credit score was used in the decision and the letter will tell you how you can order a free copy of the credit report used to make the decision.
Not being approved right away doesn't always mean that you're denied. Sometimes, the card issuer needs more to get more information from you to completely process your application.
You may get a phone call or letter within the next few days requesting that you call back to clarify or give more details about something on your application. For example, if you used a P.O. Box as the address on your application, the credit card issuer will need your physical address to complete your application. Once you've given that additional information, the card issuer can give you a decision.
Improving Your Chances of Being Approved
Check your credit score before you apply so you know where you stand. Knowing your credit score will allow you to narrow your credit card options to those that fit your credit history. For example, if you have a fair to good credit score, it's probably a waste of time, and a credit report inquiry, to apply for a credit card that requires excellent credit. 
Having a higher credit score improves your chances of being approved. The credit card issuer will also consider your income and other debt to process your application.
Comments
No comments made yet. Be the first to submit a comment
By accepting you will be accessing a service provided by a third-party external to https://www.financeglobe.com/