Finance Globe
U.S. financial and economic topics from several finance writers.
2 minutes reading time
(352 words)
Three Things You Should Do When You Suspect Identity Theft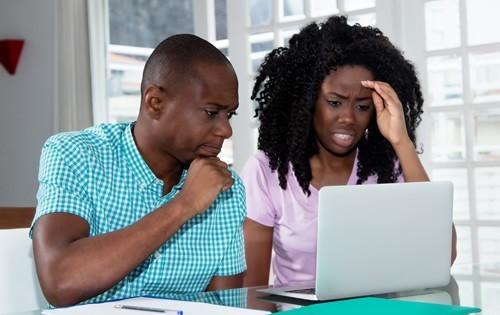 A suspicious charge on your credit card. Calls from collectors about accounts you didn't know of. Alerts of new inquiries on your credit report. These can all be signs that someone has stolen your identity. Confirming identity theft can take time. But if you think someone may be using your personal information, you want to prevent them from leaving more damage for you to clean up. Here's what you should do if you think your identity has been compromised.
Check your credit report. The fastest way to confirm whether your identity has actually been stolen is to check your credit report for new accounts. You can pull your full credit report for all three major credit bureaus for free from AnnualCreditReport.com. Comb through every detail on each of your credit reports to spot any accounts that aren't yours. Check the inquiries section too, to see whether someone may have applied for new credit in your name.
Place a fraud alert or credit freeze on your credit report. Both of these are free and will prevent new accounts from being opened in your name. The fraud alert lasts 90 days and warns businesses who pull your credit report to take extra steps to confirm your identity. The downside of a fraud alert is that it's only a warning. Businesses can still grant credit to a thief.
A credit freeze offers more protection than a fraud alert because it locks your credit report to new inquiries. The majority of businesses won't grant credit if they can't check your credit first. The credit freeze makes it inconvenient to apply for your own credit because you have to temporarily lift the freeze each time.
Sign up for credit monitoring. With the increase in data breaches in the past several years, millions of Americans are at risk of identity theft. Once your personal information has been exposed, you'll always be at risk. Protecting your credit reports with a fraud alert or a credit freeze is a great first step. Keeping an eye on your credit report going forward will help you catch and deal with anything suspicious.
Comments
1

Frank
on Monday, 26 August 2019 13:37
credit monitoring is a must. It doesn't 100% protect you, but it definitely helps limit your risk and your downside.
credit monitoring is a must. It doesn't 100% protect you, but it definitely helps limit your risk and your downside.
By accepting you will be accessing a service provided by a third-party external to https://www.financeglobe.com/