Finance Globe
U.S. financial and economic topics from several finance writers.
3 minutes reading time
(614 words)
Ways to Get Funds to Start Your Own Business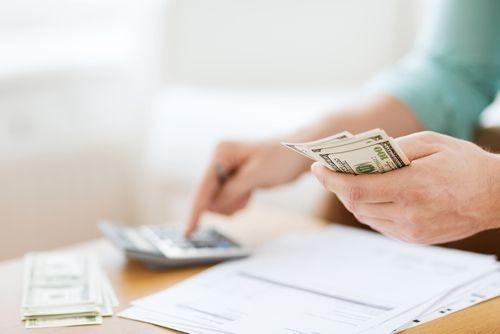 You officially want to start your own business. You have the idea in place, you have your business plan and mission statement, and you are ready to launch. The only thing you have left to do is to get funding for your business. In today's age, there are a variety of ways to get funds to start your own business. Each has its own advantages and disadvantages, but I have outlined several below.
Bank and or credit unions: Banks and credit unions are the most common and have been around the longest. Sometimes banks are more difficult to deal with when it comes to small business lending and you will need a solid business plan as well as a great credit score. Credit unions can be easier to deal with, but if you use this option you have to make sure you have all of your ducks in a row. It may be a good idea for you to seek out a loan through the Small Business Administration (SBA) as they tend to demand a lower down payment and monthly payments may be more manageable. The downside of obtaining a loan through the SBA is it is rather time consuming and can take considerable time until you actually receive funding. 
Crowdfunding platforms: (Kickstarter, Gofundme, etc.): Crowdfunding platforms are becoming very popular and many have appeared out of nowhere. Each platform has its own advantages and disadvantages, but this option is overall becoming increasingly more popular. Crowdfunding networks allow you to tap into your potential customer's pocketbooks without having a fully finished product and provide you the capital you need to bring it to market. You still have to do a lot of work behind the scenes and there is no guarantee you are going to get the funding you need. Make sure you research the crowdfunding options that are available as well.
Peer to Peer Lending (Connect Lending, Lending Club, etc.): Peer-to-peer lending allows individuals or businesses through online services to match lenders directly with borrowers. In theory since these services operate online they can run with lower overhead and pass the savings onto the lender/borrower. Borrowers can obtain financing cheaper than traditional banks. There are fees associated with this kind of borrowing and if you do not have great credit, the interest rates can still be very high. Also, if you run into trouble it is typically harder to re-negotiate the terms of the loan as you may be dealing with an individual. 
Angel investors or venture capital firms: While this option is typically the most difficult to obtain funding, if you have a great business idea and plan, you can obtain a lot of cash from this option. This funding will require an exchange of equity or partial ownership, but many of the VC firms can help you launch your business quicker than you realized. They can also provide mentorships, business relationships, and even back-office assistance. 
Friends/Family: Friends or family can be a viable option for many individuals, but you have to be careful when you mix money with friends and family. If you go this route, be very clear about the terms and put everything in writing so no bad blood arises. Family and people's lives can be ruined if you are not 100% clear about the financial terms. On the positive side, if the business takes off, your friends and family can be along for the ride. 
Always make sure you do your diligence when evaluating your funding options. I always recommend to inquire and to research at least 3 options and weigh each against each other. That way you will know which funding option is the best for you.
Comments
1

Frank
on Friday, 23 February 2018 14:26
Has anyone had any success in getting funding for a business recently? If so, how?
By accepting you will be accessing a service provided by a third-party external to https://www.financeglobe.com/