Finance Globe
U.S. financial and economic topics from several finance writers.
3 minutes reading time
(524 words)
Five Tips for Budgeting a Fluctuating Income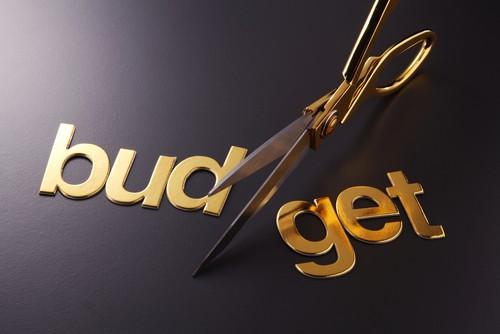 Coming up with a solid budget is tough even when you have a regular income from a job or business. Budgeting a fluctuating income can be even more difficult because you can't be sure how much money you're bringing in. In these situations, having a plan for to manage an unpredictable income becomes even more important to ensure all your monthly expenses are met without getting into debt or overdrafting your accounts.
When you're self-employed, working part-time, or have seasonal fluctuations in your income, there's a way to budget that help improve your financial stability.
Start with your monthly expenses.
This may be opposite to how you're used to budgeting. Rather than starting with your income first, it's easier to start with your expenses, at least the ones that are required each month. Listing your expenses gives you an idea of what you need to earn each month to make ends meet.
Total up your dependable monthly income.
Write down any income that's consistent each month so you know what bills you can definitely cover. If you're not sure how much you'll make, you can estimate your monthly income as best you can so you'll know whether you'll be short this month or you'll have a little bit of extra money.
Plan to spend your income on the essential expenses first and you'll have a little more flexibility with any extra income you have.
Build up a buffer in your checking account.
Hold on to any extra income rather than spending it so you can build up a buffer in your checking account. You might be tempted to spend the extra money, especially if you've had to be frugal for a few months, but a buffer comes in handy during the months that your income may be a little short. You might decide to maintain a minimum $1,000 in your checking account or you can aim to keep at least one month's expenses in the account at all times. The more money you can build up as a buffer, the more stability you have.
If you think there's a risk that you'll spend the buffer money if you keep it in your checking account, you can transfer the funds to a separate savings account. Just keep in mind that this is no-touch funds unless you need it to make up for a shortfall in your monthly income.
Get in the habit of budgeting three to six months ahead.
You need to be aware of one-time and seasonal expenses on the horizon so you can prepare. Keep in mind annual insurance or car tag renewal expenses, back to school shopping, birthdays, and holidays. You can easily be caught off guard for these expenses since they're not regular. Having some funds set aside for them will keep you from destroying your budget when they pop up.
Don't forget to plan for emergencies.
You can rely on an emergency fund for unexpected expenses like a car repair, medical bill, or home repair. It may sound like overkill to have a separate emergency fund in addition to your buffer account, but the more prepared you are, the better.
Comments
No comments made yet. Be the first to submit a comment
By accepting you will be accessing a service provided by a third-party external to https://www.financeglobe.com/