Finance Globe
U.S. financial and economic topics from several finance writers.
3 minutes reading time
(628 words)
The Most Common Complaints Against Debt Collectors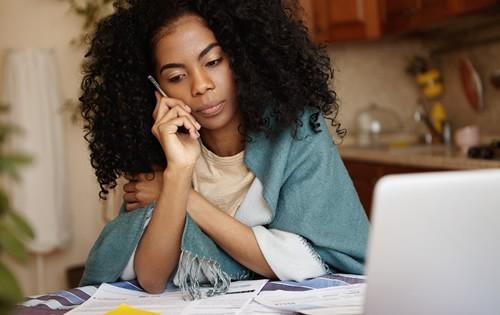 The Consumer Financial Protection Bureau recently released its 2019 Fair Debt Collection Practices Act Annual Report which discusses trends in consumer debt collection complaints. The FDCPA is the federal law that dictates what third-party debt collectors are allowed to do when they're collecting a debt.
The CFPB receives complaints from consumers about financial services businesses, including collection agencies. After receiving a complaint, the bureau opens an investigation and attempts to work out a resolution between the consumer and the business. In some cases, the CFPB brings a lawsuit against collection agencies. Lawsuits can result in a fine, refund to consumers, and in some cases collections agencies are barred from engaging in the collections business at any time in the future.
If you think a debt collector has violated your rights, you're not alone. The CFPB received approximately 81,500 debt collector complaints in 2018. Of course, there's the possibility that thousands more consumers had their rights violated, but didn't complain to the CFPB.
The majority of complaints against collection agencies fell into one of six categories:
The collector attempted to collect a debt not owed.
Debt collectors are only allowed to collect on legitimate debts. In addition, they're not allowed to ask you to pay more than you owe or change fees that the law or the original loan does not allow. Despite the rules, there are collection agencies who collect on debts that don't exist or that have already been paid.
Issues with written communication about the debt.
Collectors are required to identify themselves when they're contacting you. They're required to let you know the amount you owe and the name of the original creditor. They're also required to give you proof of the debts you owe, if you ask for this information. Many consumers complained to the CFPB that collectors did not receive any notification about their rights or a warning that the communication was an attempt to collect a debt.
The debt collector made false statements or representations.
Debt collectors have to be honest about who they are. They cannot claim to be part of law enforcement and they cannot misrepresent themselves as attorneys, if they are not actually attorneys.
Issues with communication tactics.
Many consumers complained about the way collectors communicated with them. The CFPB reported complaints related to the frequency of debt collector calls, calls that continued even after the consumer asked not to be contact, and the use of obscene or abusive language. Each of these are against the FDCPA. A small number of consumers complained that collectors calls them outside of convenient hours.
The collector took or threatened to take legal action.
Collectors also are not allowed to make threats they cannot or do not intend to follow through on. For example, a debt collector can't threaten to sue you for a debt that's outside the statute of limitations for your state.
The collector threatened to contact someone or shared information improperly.
Collectors are only allowed to tell a few specific people about your debt, including your spouse. They can report your debt to the credit bureaus, if the debt is within the credit reporting time limit. They can let a parent or guardian know about your debt if you're under age 18. They can also talk to your attorney about the debt, if you've notified them that you're represented by an attorney. Otherwise, debt collectors can only contact another person just once and only to find out where you live, where you work, or to get your phone number.
Debt collectors sometimes have to be a little aggressive to collect outstanding debts, but there's a limit to how far they can go. If a debt collector has violated your rights, you can file a complaint with the CFPB by visiting www.consumerfinance.gov/complaint.
Comments
1

Frank
on Thursday, 30 May 2019 10:08
I would never work in this industry. I view it as slimy and unprofessional.
By accepting you will be accessing a service provided by a third-party external to https://www.financeglobe.com/