Finance Globe
U.S. financial and economic topics from several finance writers.
2 minutes reading time
(419 words)
Should You Accept a Pre-Approved Credit Card Offer?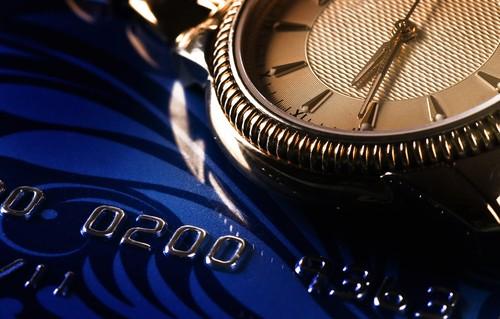 Credit card companies use information from the credit bureaus to figure out who might qualify for one of their credit card products. Then, the credit card issuer sends pre-approved offer letters to consumers that make the cut. If you receive a pre-approved offer in the mail, you should carefully consider whether you want to take it.
Do you want another credit card?
You don't have to take the pre-approved offer just because it was sent to you. If you feel you have enough credit cards, shred the offer and throw it away. You never even have to respond. 
The pre-approval doesn't affect your credit score - there was only a soft pull done on your credit. Applying for the credit card can hurt your credit score because it adds a hard inquiry to your credit report. Inquiries are only 10% of your credit score, so a single inquiry may not affect your credit score tremendously.
What are the credit card's terms?
As with any other credit card, you should evaluate a pre-approved credit card based on the interest rate, annual fee, and other costs. Ideally, you want a credit card with a low interest rate, or promotional rate if possible, no annual fee and no additional costs. You may be able to compromise on the annual fee if the credit card has other perks that you're interested in.
What are the perks?
Consider whether the pre-approved credit card offer is better than your current credit cards. If the credit card a promotional rate, a signup bonus, or a great rewards program, it may be worth it to take advantage of the deal. Read the fine print to see the terms of the perks to learn how and when they apply.
Know that pre-approval doesn't guarantee approval.
The credit card company who sent the pre-approval offer to you didn't do a full credit check before making the offer. They're actually not allowed to do this unless you've applied first. Once you decide you want to take the credit card, follow the instructions in the letter to apply.
Your application will be processed as normal and, you'll only be approved if you meet the qualification criteria. Your application can be denied if your income isn't high enough or your credit history doesn't allow you to qualify.
You Can Stop Pre-Approved Offers
If you prefer not to receive pre-approved offers, you can opt-out by going to OptOutPrescreen.com. You can also revisit the site when you're ready to start receiving pre-approved offers again.
Comments
No comments made yet. Be the first to submit a comment
By accepting you will be accessing a service provided by a third-party external to https://www.financeglobe.com/