Finance Globe
U.S. financial and economic topics from several finance writers.
2 minutes reading time
(327 words)
Questions to Answer When Seeking a Small Business Loan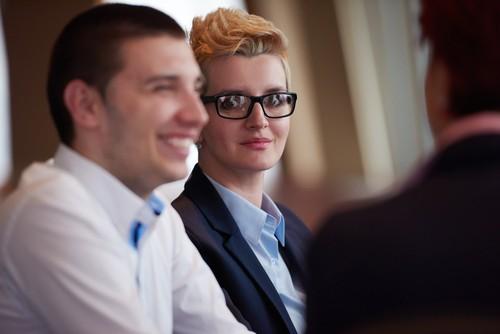 It doesn't matter if you're starting or growing a business, there's likely to come a point when you need a cash infusion.
Some companies have enough money in the bank to handle all their financial needs. Others turn to credit cards and investors to get what they need. And of course, many owners understand the benefits of a small business loan.
Taking out a small business loan is a big decision that will impact your company in a number of ways. To put yourself on the right track to a confident decision, answer the following questions:
•    What type of small business loan are you most interested in?
•    Do you have your eyes on a specific lender, or are you open to conducting a search?
•    How will you use the money if you receive an approval for a loan?
•    Do you understand the financial impact of securing a business loan?
•    Do you have a plan in place for repaying the money as required by the terms and conditions of the loan?
•    Have you compared the pros and cons of a business loan to other forms of borrowing, such as credit cards and loans from family?
•    Are you familiar with the many details of a business loan, such as the interest rate and term?
Once you answer these questions, it's best to consult with a loan officer at a trusted and reputable bank. This gives you the opportunity to learn more about available products, receive detailed guidance, and better understand the application process.
With all the right information in hand, you're in position to make a final decision. If you decide in favor of a business loan, there's one last thing to remember: you don't have to accept the money just because you receive an approval.
Do you have any experience obtaining a small business loan? Did it benefit your company in the long run? Is there anything you would do differently?
Comments
No comments made yet. Be the first to submit a comment
By accepting you will be accessing a service provided by a third-party external to https://www.financeglobe.com/