Finance Globe
U.S. financial and economic topics from several finance writers.
2 minutes reading time
(377 words)
Options to File your Taxes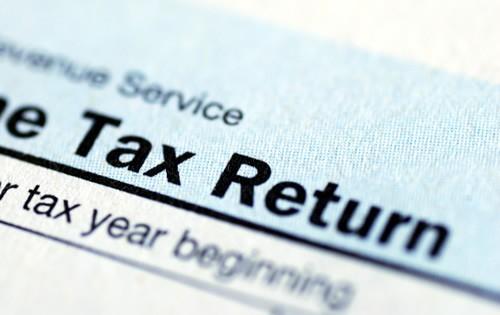 2019 is right around the corner. While you have some time in 2019, you will need to begin thinking about filing your taxes. There are a lot of options out there, and depending on your financial experience, you can either do it yourself or hire an accountant. Below are a few options to file your taxes:
Hire an accountant: If you do not know and understand taxes, I would recommend to hire an account to file your taxes for you. Also, if your tax return is going to be complicated with multiple income streams, assets, etc. it is usually worth the money. Make sure you review the accountant or accounting firm before hiring as the level of service can vary significantly.
Purchase tax software: There are dozens of tax softwares you can purchase, and depending on how complex your financial situation is, the more software you should purchase. The easiest to use is Turbo Tax. You can do it yourself, and the software makes it as easy and clear to file taxes online.  It is very user friendly, and has chat features to ask general questions. Overall if you are a do-it-yourself kind of person, I usually recommend going with TurboTax.
H&R Block: H&R Block is a mix of software and hiring a person as they offer both. H&R Block offers free software for filing your federal return as long as its relatively simple. As your return gets more complex, you can go to one of their brick and mortar stores to speak to a human. 
File online free with fillable forms: If your tax return is very basic and straight forward, there are free online fillable forms where you can submit directly to the IRS. I would only recommend this option if your tax filing is very basic and straight forward. If you have to file a state return, you may have to purchase some tax software or hire an accountant. 
Filing your taxes used to be a huge pain, but as long as you are not doing it completely yourself without any assistance, it has gotten a lot easier over the years. 
Has anyone used a different offering or service to file their tax returns? Feel free to share your story in the comments section.
Comments
2

Frank
on Tuesday, 29 January 2019 16:22
I am planning to hire a CPA this year as my financial situation has gotten more complex over the years.
I am planning to hire a CPA this year as my financial situation has gotten more complex over the years.

Frank
on Wednesday, 27 February 2019 16:05
Has anyone already filed their tax returns? I have to say I have not.
By accepting you will be accessing a service provided by a third-party external to https://www.financeglobe.com/