Finance Globe
U.S. financial and economic topics from several finance writers.
2 minutes reading time
(460 words)
5 Important Steps to Take If You're Victim of Credit Card Fraud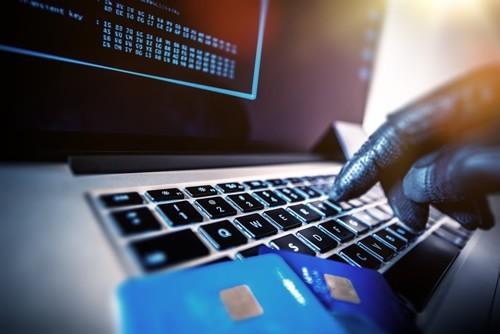 With the increase of data breaches and credit card skimming, we're all at risk of becoming victims of credit card fraud. Thieves can steal your credit card number and make purchases on your account, even if your credit card never leaves your possession. Knowing what to do if your credit card information is compromised is important to minimizing the damage to your credit standing.
The best way to catch credit card fraud is to monitor your accounts regularly. Don't wait until your billing statement arrives to review your transactions. By then, thieves could have racked up hundreds of dollars in fraudulent charges. Instead, review your online credit card account at least weekly to catch fraud early. If you do spot unauthorized credit card charges, here are the important steps to take to clear your account.
1. Call your credit card issuer.
Once you're sure these aren't your charges, give your credit card issuer a call to let them know about the fraud. Your card issuer will remove the charges that aren't yours, cancel your old credit card, and re-issue a new credit card with a new credit card number.
2. Update accounts that use your credit card.
If you have any services that automatically bill the compromised credit card – like a Netflix, for example – you'll need to update your account with your new credit card number once it arrives.
3. Check your other accounts.
If one account has been compromised, there's a chance your other accounts have been compromised as well. Review all your accounts for signs of fraud. Report any suspicious transactions to those card issuers as well.
4. Change your passwords.
To be on the safe side, update the password you use to logon to your online credit card account. Be sure to choose a secure password that mixes upper and lowercase letters and numbers. Adding characters to your passwords makes it more difficult to track. Remember not to use any portion of your username or other personal information in your password.
5. Review your credit reports.
Credit card fraud is sometimes a symptom of identity theft – a crime you may not catch unless you review your credit report. You're entitled to a free copy of your credit report any time you suspect that you may have been a victim of fraud. Get this free credit report directly through each credit bureau's website.
If you do spot signs of identity theft – like accounts you didn't open – dispute with the credit bureau and contact those credit card issuers to close the account. You can place a fraud alert on your credit report to encourage businesses to take additional steps to confirm your identity before granting credit to anyone applying for credit in your name.
Comments
No comments made yet. Be the first to submit a comment
By accepting you will be accessing a service provided by a third-party external to https://www.financeglobe.com/