Finance Globe
U.S. financial and economic topics from several finance writers.
By accepting you will be accessing a service provided by a third-party external to https://www.financeglobe.com/
2 minutes reading time
(484 words)
How to Keep an Account Out of Collections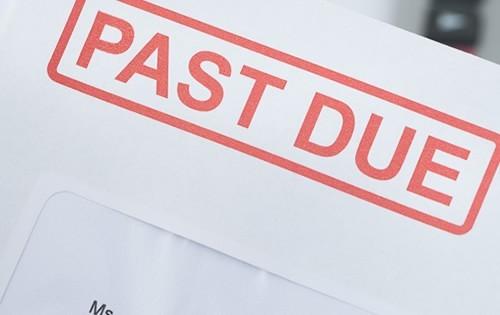 Not only are debt collections one of the most annoying types of accounts to deal with, they're also terrible your credit score. Collections can stay on your credit report for seven years, making it difficult to get your future applications approved. Fortunately, there are ways you can keep an account from going to collections.
Pay Your Bills On Time
Accounts are sent to collections only after the original biller is unsuccessful in collecting payment from you. The timing varies. Credit card issuers may not send an account to a collection agency for several months after your first missed payment. They'll give you some time to get caught up before charging-off the account and getting a debt collector involved.
Other types of accounts, like utilities, may be sent to a collection agency after only two or three months of missed payments.
It's safe to say that anytime you're past due on an account, it's only a matter of time before the account is referred to a debt collector.
Work With the Company
If you're having trouble making your payments and you're at risk of falling behind, contact the creditor to ask whether you can make any payment arrangements on the account. Often, companies are willing to work with you if you show good faith in wanting to stay current on your payments.
When you create a payment arrangement, on a medical bill for example, you pay the company in installments rather than having to pay them all at once. Of course, you must keep up with the payment arrangement. Falling behind on the payments puts you at risk of being sent to collections.
For monthly services, consider downgrading your plan to something less expensive so you can better afford it.
Respond to Past Due Notices
Don't ignore letters you get in the mail regarding past due accounts. This is your opportunity to contact the creditor to find out how you can take care of the account.
Contact the company even if you think there's a billing error or some other mistake. You must have the company make the correction in their systems. Otherwise, they will continue to send you letters and eventually send the account to a collection agency.
If you believe an account doesn't belong to you, report it to the creditor as fraud. They may request additional documentation from you, like a police report, to prove that you're not the one who actually opened the account. It may feel like a hassle, but it's necessary to keep a collection from being added to your credit report and hurting your credit score.
Once you start getting calls from a debt collector, the account is likely already on your credit report. Paying it will help in the long run, but the damage is difficult to undo. The best move is to avoid debt collections by taking care of accounts before they're too far past due.
Comments
No comments made yet. Be the first to submit a comment