Finance Globe
U.S. financial and economic topics from several finance writers.
4 minutes reading time
(726 words)
Frugal Flips for the Not-So-Extreme Cheapskate, Part 2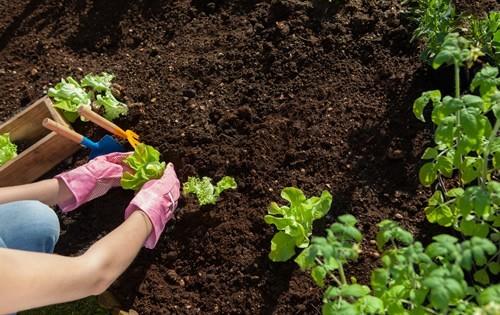 Last month I rolled out a new series in which I will post monthly tips for saving money, which I'm calling "frugal flips." So far, the first four I've proposed have the potential to save up to $1900 a year.
Frugal Flip #5: Make your own soap
Before you tune me out because this one sounds too complicated, hang on a moment. It's actually super easy and will only take a few minutes of your time, at least the way I've been doing it. In anticipation of writing this post I did a little research and found another way that takes more work but is much cheaper. I'll share both methods, so you can decide for yourself which one will fit best into your life.
Method #1: DIY foaming soap
Foaming soap dispensers have to be one of this century's best inventions for the not-so-extreme cheapskate. With them you can cut the cost of soap by up to 75%.
There is absolutely no need to pay full price for foaming hand soap refills since they're essentially just watered down liquid soap. All you really need to do is buy regular liquid hand soap and mix it with at least an equal amount of water. See, I told you this would be super easy.
It will take a bit of experimentation to arrive at your perfect ratio of soap to water. The amount of water you'll need to add to your soap depends on personal preferences, like how foamy you like your soap, and the brand of soap you buy. Generally speaking, cheaper soaps have more water already added. So you won't be able to add as much water to them as you would to a higher quality soap, unless you prefer a runnier soap.
To make this easy flip even easier I recommend combining the soap and water before adding them to the foaming dispenser. I use recycled soap refill bottles and put my water in before adding soap. Doing it the other way around makes the mixture bubble up pretty quickly, which slows down the process because you have to wait for the bubbles to settle and add more water later.
Here's another tip, so you won't have to learn the hard way like I did: Soaps with added moisturizers do not work. The oils in the moisturizers won't dissolve in the water and they will clog up your foaming soap dispenser.
I use a moderately priced soap at a 1:2 ratio of soap to water and have estimated my annual savings at $43 for hand soap alone. I also recently started doing the same to my son's baby shampoo/body wash for an additional savings of $30 a year.
Method #2: Transform bar soap into liquid soap
Bar soap is much cheaper than liquid soap, but homemade liquid soap made from bar soap is even cheaper. DIY and frugal living bloggers rave about their "easy" homemade liquid soaps, so I decided to give it a try.
I tried the simplest recipe, which consisted of only water and soap flakes made from hand grated bars of soap. First, I hand grated a 4 ounce bar of soap. Next, I heated up 4 cups of water on the stove. Once the water came to a boil I turned the heat off and stirred in the soap flakes until they dissolved. After about 15 minutes the soap turned into a semisolid gelatinous lump. So far, so good. The recipe said this was supposed to happen and to use a hand mixer or blender to loosen the mixture up, which I did.
A few minutes later the gelatinous lump returned. So I mixed in more water, the suggested remedy for soap that turned out too thick.
Long story short, after 24 hours and nearly a gallon of water, I never did get the luxurious spa quality soap so many blogs brag about. The consistency of mine resembled something too gross to talk about here.
I don't doubt that it's possible to get a decent liquid soap with one of the recipes out there. Perhaps my results would been better with a different soap, but I haven't had time to experiment with other soaps or try other recipes. If you do, I say go for it. You could get a gallon of soap for less than $1.
Source: thebalance.com, onegoodthingbyjillee.com
Comments
3

Look forward to your insight on how to save money. You already put forth some new ideas (to me) not in my grab bag.
Look forward to your insight on how to save money. You already put forth some new ideas (to me) not in my grab bag.

Alison
on Monday, 01 May 2017 10:35
Thank you for the encouraging feedback! Good to know these little tips have been useful.
Thank you for the encouraging feedback! Good to know these little tips have been useful.

Frank
on Friday, 30 June 2017 15:27
My wife makes her own soap! she loves it
By accepting you will be accessing a service provided by a third-party external to https://www.financeglobe.com/