Finance Globe
U.S. financial and economic topics from several finance writers.
2 minutes reading time
(393 words)
Cheap Travel Tips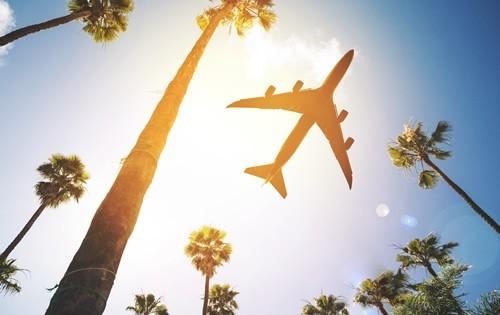 It is in the middle of the summer and many people are traveling on vacation with their families. You probably want to save a few dollars and not spend all of your money traveling. However, don't let money stop you from traveling, there are tons of ways to travel cheap on a budget.
Pay for your transportation with points: earning credit card points and miles will help you redeem them for travel. There are also lots of credit cards out there that offer sign on bonuses, usually enough points to book travel for free!
Fly with a budget airline: flying on a budget airline can save you a lot of money. You might need to sacrifice a little comfort and hospitality. In fact buying a middle seat may save you a few dollars as well. I would also recommend carrying-on instead of checking a bag and don't purchase any food on the airline.
Travel during the week: It is typically easier to find cheap flights when your travel schedule is flexible. Often, you will find the best deals when you travel in the middle of the week or take a red-eye flight overnight. Also you could travel to a off-season location. It really saves you money if you can be flexible. 
Take a road trip: Instead of flying, you can always take a road trip, and you can carpool as well. Whether you drive your own car, rent a vehicle or carpool with friends, hitting the open road may be cheaper than flying, and you may be able to save even more money by using a gas efficient car.
Ride the bus: Riding the bus is generally cheaper than flying. If you're traveling between nearby cities, riding a bus may also be faster and more convenient than flying once you consider factors like airport location and stopovers.
Bring your own food: Instead of eating out for every meal, take time to pack a sandwich for lunch or cook dinner while you are traveling. This can save you tons of money, and you can still share food with your family and friends.
Get a job (or volunteer) overseas: If you've already graduated or will soon graduate, you might want to consider finding a job in a country you want to visit. Also, many volunteer programs also offer discounted housing in exchange for your help
Comments
No comments made yet. Be the first to submit a comment
By accepting you will be accessing a service provided by a third-party external to https://www.financeglobe.com/